London 2012: Ian Thorpe plays down chances
Last updated on .From the section Swimming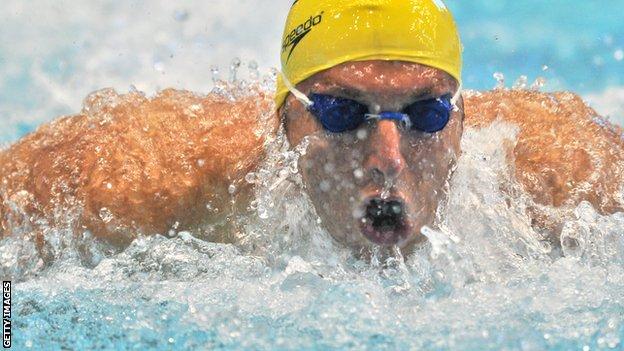 Five-times Olympic gold medallist Ian Thorpe has admitted he faces a race against time to be ready for the Australian Olympic trials on 15 March.
"I wish I had another six months to do this," he said.
"I have to be swimming well. The most realistic outcome of this is that I will most likely fail."
Thorpe, who has won 11 world titles and set 13 long-course world records during his career, has not reached the heights he set before retirement in 2006, but is hoping to do enough to qualify for the relay teams.
And he admits he is feeling the pressure of trying to live up to his winning ways of the past.
"All of the expectation, that desire to see me do well, it exists for me in a way that it doesn't exist for other people," said Thorpe, who won three gold medals at the Sydney Olympics of 2000 and two in Athens four years later.
"I wish I had more time to do it. I have to be swimming fast as well in both of my races.
"It will probably be the last time I will be able to do this so I want to be able to make the most of it."