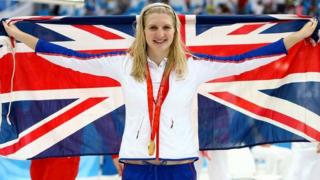 Adlington's Olympic adventures
Watch Rebecca Adlington's Olympic journey as she wins medals at the Beijing and London Games.
Adlington, who has announced her retirement from competitive swimming, became a double Olympic champion in Beijing in 2008, taking gold in the 400m freestyle and also in the 800m, smashing the world record.
She followed that up at London 2012 by winning two bronze medals in the same events.
Available to UK users only