Keri-Anne Payne in open water swimming team for Barcelona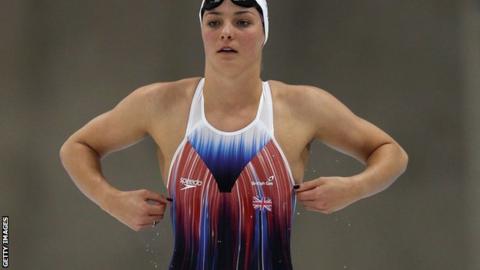 Olympians Keri-Anne Payne and Dan Fogg have been included in Great Britain's open water swimming team for the Fina World Championships this summer.
Payne, who heads a team of four open water swimmers for the event in Barcelona.
Also picked are Jack Burnell and Danielle Huskisson.
British Swimming head coach Bill Furniss said: "We have a good mix of experience and youth on the team."
Current 10km world champion Payne and Fogg - who finished fifth at the Olympics - qualified automatically after their exploits in London.
Payne will make her seasonal open water debut at the test event in Barcelona in June.
Burnell and Huskisson qualified at the Portuguese open water nationals in Montemor-o-Velho last week.
The Fina World Championships take place in Barcelona between 19 July and 4 August.