World Swimming: Ryan Lochte wins third 200m medley title

By Nick Hope
BBC Olympic sports reporter in Barcelona
Last updated on .From the section Swimming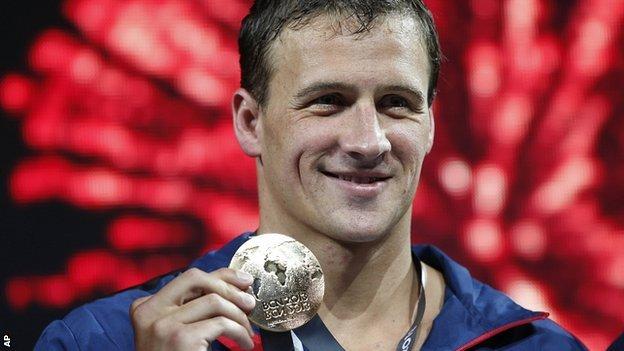 American Ryan Lochte dismissed concerns about his fitness by winning his first gold medal of the World Championships in the 200m individual medley.
Lochte clocked one minute 54.98 seconds to beat Japan's Kosuke Hagino and Brazil's Thiago Pereira in Barcelona for his third 200m medley title.
Britons Georgia Davies and Lauren Quigley were sixth and eighth in the 50m backstroke final.
Andrew Willis, Michael Jamieson and Craig McNally all qualified for finals.
Lochte, an 11-time Olympic medallist, becomes the second man, after compatriot Michael Phelps, to win a treble of 200m medley world titles.
"I didn't know what to expect this World Championships," said 28-year-old Lochte.
"It's good to get a win out of this Worlds considering the circumstances I was in, taking time off and starting back in training late, so I'm happy with it."
There was an emotional gold medal for Australia's James Magnussen, who beat Americans Jimmy Feigen and Nathan Adrian to win the 100m freestyle in 47.71 seconds.
The 22-year-old was the favourite to land the Olympic title in London last summer, but had to settle for silver behind US swimmer Nathan Adrian.
"I don't think my confidence is where it was going into the Olympics," admitted Magnussen.
"If this swim shows anything though, it's that I've matured a lot and put the last 12 months behind me. I consider that race as the start of my preparations for Rio now."
Davies's time of 27.96 in the 50m backstroke, a race won by China's Zhao Jing, equalled her personal best.
"I am pleased because I started out terribly [missing the 100m backstroke final] and I was disappointed," said the Welsh swimmer.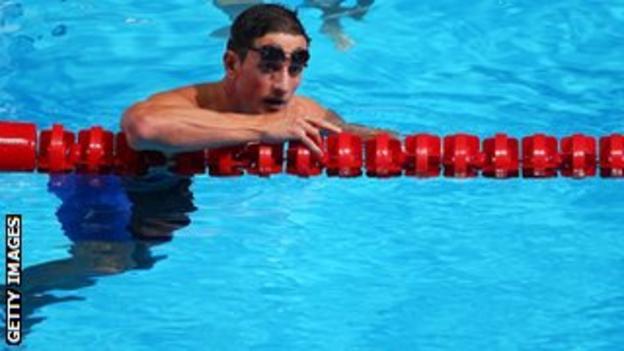 "I would have loved to sneak the personal best and British record, but hopefully that's something I can look at next year at the Commonwealth Games."
Olympic silver medallist Jamieson endured a self-confessed "nightmare" swim in the 200m breaststroke heats earlier on Thursday, only scraping through to the semi-final.
However, the Scot's form and time improved in the evening session and he will join fellow Bath-based swimmer Willis in Friday's final.
"I'm experienced enough not to worry about it now," Jamieson told BBC Sport.
"I eased off a little bit but I'm going to have to find a little something else, because two minutes nine [seconds] is not going to cut it in the final.
"If I can get down to the time I did at the trials [2:07.78] that should be enough for a medal."
Willis, whose time of 2:09.11 was the third quickest, added: "That felt good, nice and controlled. I've done what I needed to do and then it's anyone's game tomorrow."
There were mixed fortunes for the British men in the 200m backstroke semi-finals.
McNally, 20, who is making his senior international debut after narrowly losing out on a place at the London Games last year, qualified for Friday's final with the seventh quickest time.
However, Chris Walker-Hebborn missed out and was too upset to stop for post-race interviews.
"After just missing out on the Olympics last season I got my head down and worked on my strength so I could step it up this year at the Worlds," said McNally.
"I definitely think a drop [in time] can happen tomorrow."
US stars Missy Franklin and Katie Ledecky won their fourth and third gold medals respectively of the 2013 Worlds as part of their nation's 4x200m freestyle relay winning team.
In the women's 200m breaststroke semi-finals, Rikke Moller Pedersen of Denmark set a stunning new world record of 2:19.11.