Duel in the Pool: Glasgow to host swimming 'Ryder Cup'
Last updated on .From the section Swimming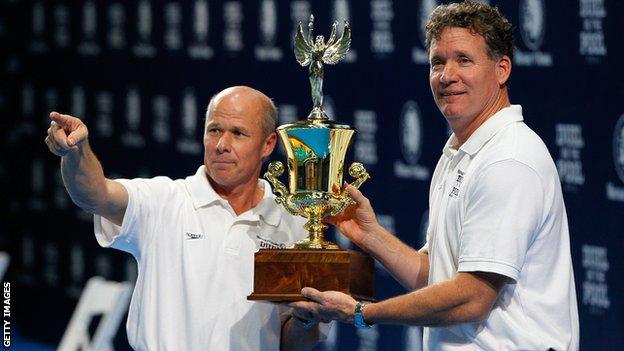 A third instalment of the Duel in the Pool, a Ryder Cup-style swimming event, is to be held in Glasgow in December.
British swimmers will lead a team of European Allstars against USA at the competition, which aims to showcase the sport's most exciting talents.
The biennial contest will be the first major event at the upgraded Tollcross International Swimming Centre ahead of the 2014 Commonwealth Games.
USA, the world's top swimming nation, dominated proceedings in 2009 and 2011.
In Atlanta in 2011, the home team won 22 of 30 events - but British Olympic silver medallist Michael Jamieson insists Europe can be successful.
"It will be a very tough event as the USA are the strongest nation in world swimming," said the Scot.
"But, with an impressive European team and with the backing of a passionate home crowd behind us, we hope to push them all the way.
"I watched Duel in the Pool four years ago when it was in Manchester and it looked like a great event. For me, it will be special as it's being held in my home town."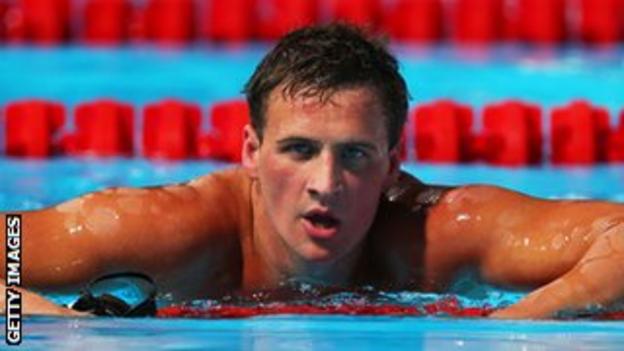 Both teams will include up to 22 men and 22 women for the short course (25m) meet, with each event being a straight, head-to-head final.
Full line-ups for the two teams have yet to be announced, but a number of medallists from London 2012 - such as Ryan Lochte - are likely to take part on 20-21 December.
Tollcross had already been announced as the venue for the 2015 IPC Swimming World Championships.
Scottish Swimming chief executive Forbes Dunlop told BBC Scotland it was the perfect way to showcase Tollcross ahead of the Commonwealth Games and hoped some of Scotland's top stars would make it into the final European team.
"This is a fantastic event to come to Glasgow," said Dunlop. "Duel in the pool is one of the most exciting swim meets that you can see around the world - the very best swimmers in the world will be here.
"The Americans will be here, and they are regarded as the world's best swimming nation - so them coming to town is just super exciting.
"We're waiting on the final line-up to be announced, but we've got some top-class swimmers in Scotland, and I would love to see Hannah Miley, Robbie Renwick, Michael all racing in December.
"Michael is from Glasgow, Robbie trains in Glasgow, so it would be great to see some of them on the final line-up."
British Swimming chief executive David Sparkes said: "We look forward to seeing some great swimming with the potential for world records in what we anticipate will be one of the fastest pools in the world."
Executive director for USA Swimming Chuck Wielgus said: "We look forward to an extremely competitive meet, especially in the duel format, and we're excited that the competition is moving to Scotland for the first time in its history."