More support for Olympic-sized swimming pool for Jersey
By Tim Pryor
BBC Radio Jersey
Last updated on .From the section Swimming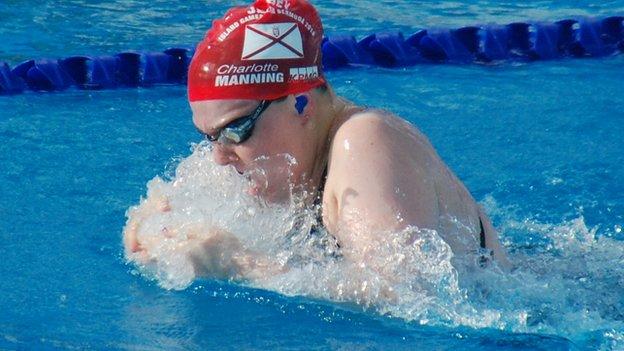 Jersey coach Nathan Jegou says an Olympic-sized pool would mean fewer trips off the island for swimmers to simply post official qualifying times.
Jegou is backing for a new 50m facility to be built.
Most pools in Jersey are half the length of those used for major events.
"It's got to be done right and you could bring with it state of the art gyms and physio facilities," Jegou told BBC Radio Jersey.
"It's hard for the guys over here, it's an expensive sport, and it's made more expensive by the travel.
"If I use someone like Emily Bashforth, she's had to go away eight or nine times in the year just to race long course, just to get qualifying times.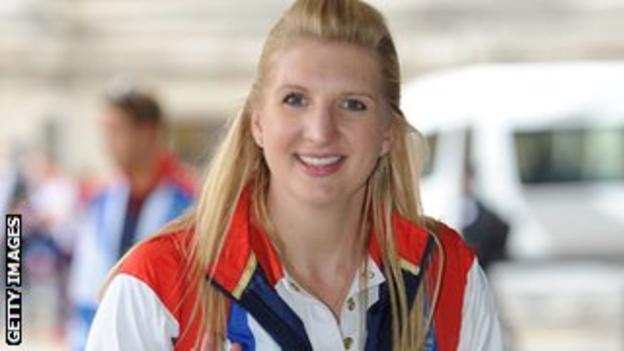 "That's another thing the States would save on if they're not having to send 30 people away."
Jersey will host the Island Games in 2015, with the swimming expected to be held in the 25m pool at Les Quennevais.
At the last Games, in Bermuda this summer, Jersey topped the swimming medals table with 32, well clear of Cayman Islands in second place.
A Facebook page called "Olympic 50m pool for Jersey" has attracted about 2,000 likes in its first week.
"It's good to see the public want to see something in the island that could actually benefit everyone, not just swimming," added Jegou.
"Teams, particularly from abroad, want to come somewhere where they might be racing and have a training camp the year before and I think we missed out on that at the Olympics.
"If we had a 50m pool here I'm pretty sure some of the teams coming over would have come and had a training camp here."
is among the Jersey athletes who have backed the calls for a new facility.
Olympian Rebecca Adlington has also had her say, telling BBC Radio Jersey: "It just makes a huge difference if you're in a nice environment, especially if you're in an Olympic-sized pool because that's what we race in all the time.
"If you can train in that facility it will aid you.
"It's also great for the area if there's a 50-metre pool you can have more competitions there, loads of people can visit and compete there.
"It's not just the elite side. You can also have your masters, your triathlons, everything there."
The includes plans to plough an extra £6m into sport in the island over the next two years in the build up to the 2015 Island Games.
Although the strategy outlined plans to improve school swimming programmes and a desire to ensure all children become competent swimmers, it did not include funding for a new pool.