GB's Jack Burnell wins gold at Abu Dhabi leg of 10km Marathon Swimming World Cup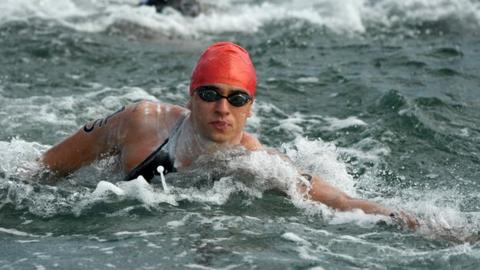 Britain's Jack Burnell won gold at the Abu Dhabi leg of the 10km Marathon Swimming World Cup.
In Burnell's first action of the season, he beat a field of more than 80 swimmers at Emirates Palace Bay.
The 23-year-old, who represented Team GB at Rio 2016, beat Dutchman Ferry Weertman in a sprint to the finish.
"At the end of the day, it's about ticking that box and getting the first one under my belt since Rio," said Burnell.
"I am out there to win every single race I go into, I am not out there to come second, third or fourth.
"So for me it's about turning up to races in the best possible shape I can and showing people what I can do."