Conor Ferguson seventh in 200m backstroke at World Junior Championships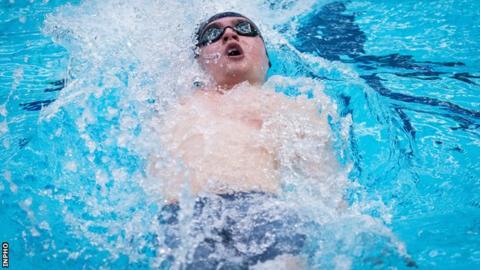 Conor Ferguson missed out on a second medal at the World Junior Championships in Indianapolis as he finished seventh in Monday's 200m backstroke final.
The 17-year-old Bangor club swimmer clocked his fourth fastest time ever for the event in 1:59.86.
Ferguson's Ireland team-mate Mona McSharry was fourth in the 200m breastsroke final in 2:27.69.
Ferguson won silver in the 100m backstroke last week and was fourth in the 50m event.
McSharry was a gold medallist in the 100m breaststroke and also took home a bronze from the 50m breaststroke.