Katie Ledecky breaks own world record on pro debut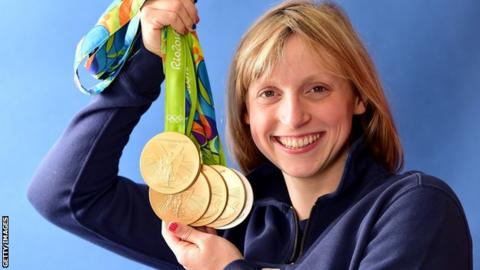 Five-time Olympic champion Katie Ledecky broke her own 1500m freestyle world record by five seconds in her first professional race.
The American, 21, finished in 15 minutes 20.48 seconds to win the Pro Swim Series in Indianapolis, beating her previous mark of 15:25.48.
Ledecky was 49 seconds clear of Erica Sullivan in second.
She now holds the the eight fastest times in history in the event and has 14 career world-record swims.
The four-day meet finishes on Sunday.
Ledecky, a 14-time world champion, announced in March that she would turn professional.
The 1500m freestyle will be introduced as an Olympic event for women at Tokyo 2020.