Middlesbrough's Paul Drinkhall wins two tournaments
Last updated on .From the section Table tennis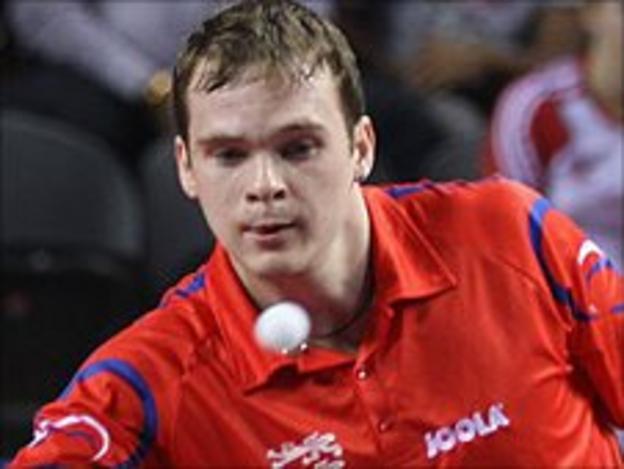 Middlesbrough's Paul Drinkhall has bounced back from his first round exit at May's World Championships to win his last two tournaments.
The 21-year-old claimed top spot at both the Fusion Masters in Slough and the Bribar Guilford Grand Prix.
Drinkhall, who is set to move to Italy in September to help prepare for London 2012, beat Nigeria's Kazeem Adeleke 3-0 in the Fusion Master's Final.
His win in the Guilford Grand Prix came over Scotland's Gavin Rumgay.
At the World Championship's held in Rotterdam, Drinkall went out in the round of 128 in the singles, with another elimination swiftly following in the second round of the doubles.
Having been the English number one since 2006, Drinkhall is hoping the move to Italy will boost his form ahead of next year's Olympics.