GB's Paul Drinkhall & Joanna Parker lose at ExCel test event
Last updated on .From the section Table tennis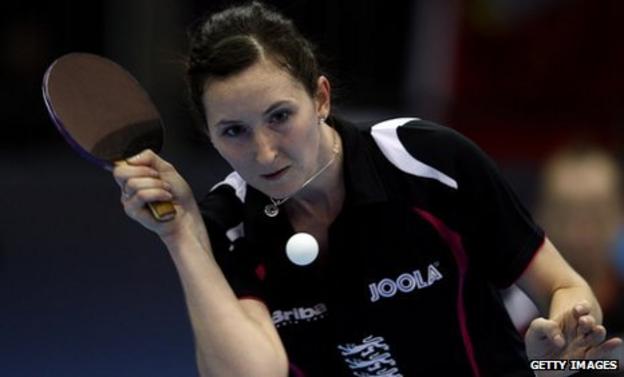 Great Britain's Paul Drinkhall and Joanna Parker lost their opening singles matches at the Olympic test event at London's Excel Centre.
Drinkhall lost 4-1 to China's former world champion Wang Hao in the last 16 at the ITTF Pro Tour Grand Finals.
Parker had a daunting task against current world champion Ding Ning, with the Chinese player coming through 4-0.
Darius Knight lost to Singapore's Chen Feng, Hung Tzu-Hsiang of Taiwan and top seed Kim Min Seo in the under-21 event.
British hopefuls Liam Pitchford and Andrew Baggaley have still to play in the doubles, although they have been drawn against number one seeds Ma Lin and Zhang Jike.
The end-of-season tournament will include a Great Britain v Rest of the World match on Friday evening.