2016 Olympics: Bill Guilfoil, 93, to try out for US table tennis team
Last updated on .From the section Table tennis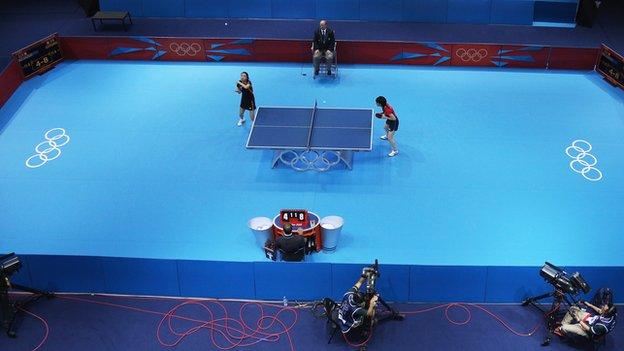 There's nothing unusual about Bill Guilfoil entering the trials for the US Olympic table tennis team - other than the fact he is 93 years old.
Guilfoil, who has been playing for 80 years, will attend the trials in Greensboro, North Carolina in February.
He also attempted to make the team for the 2012 Games, but missed out on a place in London.
"This year I'm going to practise more," Guilfoil told KMBC News. "It's exciting."
Guilfoil, who also plays tennis, has been teaching both sports at the Overland Park Racquet Club in Kansas City for nearly 40 years.
The oldest competitor at the London Games was 71-year-old Hiroshi Hoketsu, who took part in the dressage for Japan.
At the 1912 Olympics in Stockholm, Swedish shooter Oscar Swahn won a gold medal at the age of 64 years and 280 days.
Age is just a number