Table Tennis: England name World Championship squad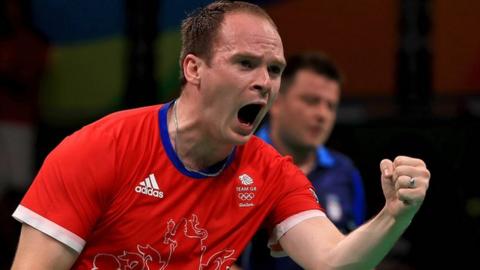 Rio Olympians Paul Drinkhall, Liam Pitchford and Sam Walker will lead England's squad at the World Championships in Dusseldorf in May.
The trio, who won team bronze at the 2016 World Championships, are joined by England number four David McBeath.
The 2017 event will focus on individual events and all four will play singles and doubles matches.
No women's squad will go to Germany as the top two players - Kelly Sibley and Tin-Tin Ho - are unavailable.
The World Championships start on 29 May.
At the last individual World Championships in 2015, Pitchford reached the last 32, the best performance by an English player since 1999.
Pitchford, Drinkhall and Walker made up the Great Britain men's team who reached the quarter-finals of their event in Rio last summer.