European Champion Aaron Cook on life after leaving GB
By Nick Hope
BBC Olympic sports reporter
Last updated on .From the section Taekwondo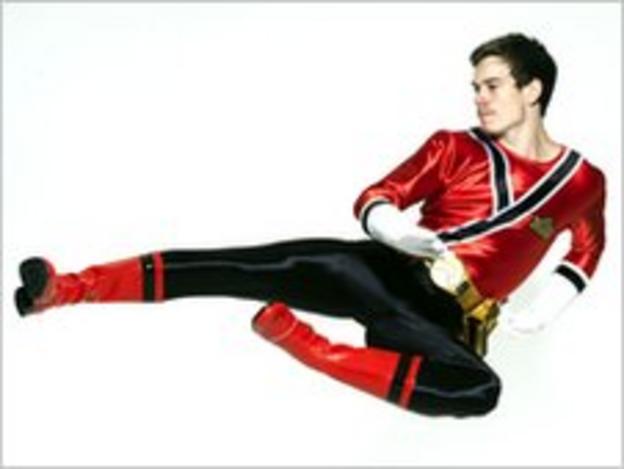 European champion Aaron Cook says his decision to quit the GB taekwondo set-up was partly inspired by the successes of Andy Murray and Mo Farah.
Both tennis star Murray and athlete Farah have used a variety of coaches in recent years to aid their goal of winning major events.
Although Murray's search for a Grand Slam title continued after defeat by Rafael Nadal in the Wimbledon semi-finals on Friday, he has won 16 ATP Tour events - while Farah set a new European 10,000m record in June, months after swapping the UK for the United States.
"Mo and Andy needed something different to what was on offer," said Cook.
"The academy was great but I gave it three years and it wasn't for me. I've made the change and hopefully it'll bring me gold in 2012."
Cook, 20, has yet to make a final decision over who will form 'Team Cook' but will soon be heading to Korea, the scene of his shock World Championship elimination in May.
"The worlds are just something that I want to move on from," he told BBC Sport. "The idea is to head out to Korea and train with some of the best fighters in the world.
"I'll be there for around three weeks and be involved in a few competitions, then, all going well, when I get back we'll decide on a structured team and what's best for me going forward."
His family are likely to play an important role in his quest to win multiple Olympic medals.
Aaron's parents, Nigel and Christine, left their family home in Dorset in 2008 to join their son in Manchester, close to the GB training centre.
They built a gym for Aaron in their back garden and travel to many events. His brother Luke also takes on filming responsibilities and is currently gathering footage of Aaron's potential 2012 opponents at the World Olympic qualification tournament in Baku, Azerbaijan.
"My family have been incredible," stated Cook.
"There has been a lot of sacrifice, at times they've been working two or three jobs just to help fund me, but it's all helped to get me this far and hopefully it'll get me on top of the podium in London."
However, recruiting top quality coaches and event travelling to open events will not be easy as Cook will have to finance these himself.
"We're still trying to get together the best team that we can with limited resources but we'll do the best we can."
Furthermore as a result of leaving the GB Taekwondo performance programme, the fighter had to give up the Athlete Personal Award (APA) which he received from UK Sport.
Commercial sponsorship will therefore become increasingly vital and a perfect example of this came with the news that Cook was to be 'immortalised as a real-life Power Ranger action figure'.
A rather excited Cook stated, "it's a little bit strange seeing yourself as a toy but it's amazing at the same time."
"I loved the series as a kid and it's what made me get involved with taekwondo because I loved the martial arts side of things - it's definitely a childhood dream!"
Cook denies that endorsements like this could become a distraction and says he hold no grudge against the GB Taekwondo setup he quit last month.
"We left on good terms," reflected Cook.
"Everyone was great over there, the coaching staff the other fighters and they've had some tremendous results down at the world championships so it shows that the programme works, but it's not for everyone - so I've got to go down my path now.
"The last few weeks have been good and I think I'm finally doing what's right for me.
"Events like this are important and to get my face out there is fantastic, I'm thankful and lucky to be getting these opportunities," Cook told BBC Sport.
The fighter made a winning return to the mat in Austria last month and says he's found the 'fun-factor' once again.
"I have definitely started enjoying taekwondo and have found a love for it again which I needed to find fast.
"Getting that winning feeling again was great, but even seeing kids look up to me as a Power Ranger is cool, so I'm trying to keep things fun," concluded Cook.
He is expected to return to competition in the UK at the British Open which runs from 1-2 October in Manchester.