Taekwondo: Great Britain's World Championship woes continue
By Nick Hope
BBC Olympic sports reporter in Puebla, Mexico
Last updated on .From the section Taekwondo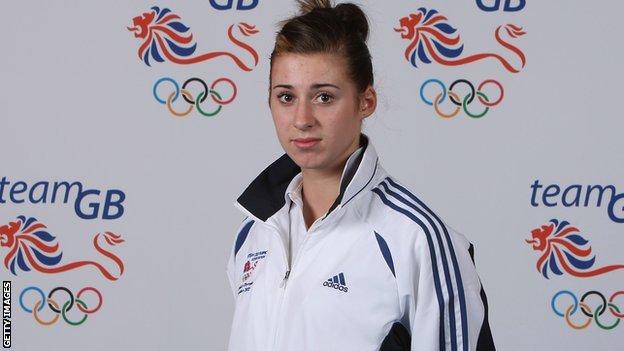 Great Britain's World Championships struggles continued with Bianca Walkden and Caroline Fisher both making early exits in Mexico.
Walkden, 21, had won five of her six previous events but she lost 6-5 to Cansel Deniz of Turkey in the +73kg last 16.
Olympian Martin Stamper lost his opening match on Wednesday and Fisher, 30, fell at the same stage.
She suffered a 2-1 sudden-death -53kg loss to Yamisel Nunez of Cuba.
Walkden led 5-3 with just four seconds remaining, but her Turkish opponent caught her with a three-point-scoring head kick.
It appeared the British fighter had been pushed just before the kick was landed, but the officials ruled it was legal, which saw Deniz progress.
Struggling to hold back the tears, Walkden admitted: "I just feel so lost - what have I got to do?
"I trained so hard and I give everything I've got in every competition and every time I come to a major it just comes back in my face and I just don't know what to do."
Walkden was eliminated at the same stage at the of the 2011 World Championships, but it was an impressive achievement given she suffered knee ligament damage just six months earlier.
After losing out in the battle for the -67kg London Olympic place to Beijing Olympic bronze medallist Sarah Stevenson, Walkden had turned her form around competing back in her favoured +73kg division.
She added: "I felt really good, I really expected I could go out there and win.
"I believed in myself but it's on the day and I just lost, so I'm obviously not world champion."
Great Britain will hope that the fortunes can improve on the final three days of competition in Puebla.
London 2012 bronze medallist Lutalo Muhammad competes in the -87kg division on Friday with Olympic champion Jade Jones and 2011 World Championships silver medallist Michael Harvey in action on Saturday.