Lutalo Muhammad & Damon Sansum win gold at US Open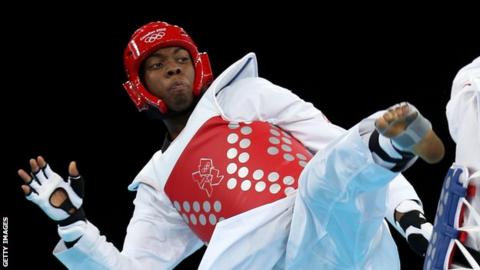 Britain's Lutalo Muhammad and Damon Sansum have won gold at the US Open in Orlando.
Olympic bronze medallist at -80kg, Muhammad, moved up to the -87kg category for the competition and beat German Yassine Trabelsi in the final.
Sansum won gold with a 4-3 win over Armenian Armen Yeremyan in the -80kg event with Aaron Cook finishing third.
Team-mate and heavyweight Mahama Cho took silver after losing 7-6 to Nigerian Abdoula Issoufou Alfaga.