Taekwondo: UFC star Anderson Silva aiming for Rio 2016
Last updated on .From the section Taekwondo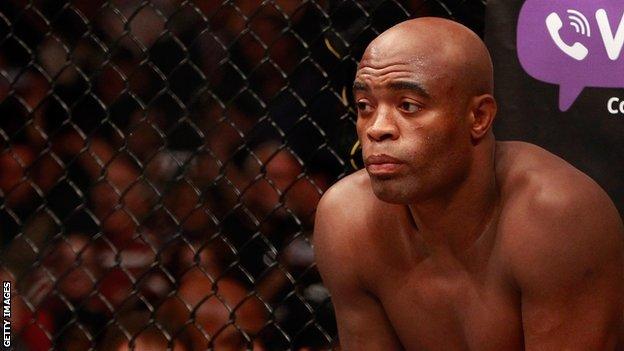 Mixed martial arts star Anderson Silva is aiming to fight for his native Brazil in taekwondo at the 2016 Olympics in Rio.
The taekwondo black belt is still an ambassador for the sport in Brazil.
"It's the greatest event in the world - every athlete wants to be there," said Silva, who met with Brazilian taekwondo officials on Wednesday.
"I know there will be difficulties, but it's a challenge I want to face."
Brazil's taekwondo confederation president Carlos Fernandes said it was "a historic moment" for the sport.
However he made it clear that Silva will have to fight his way into the Olympics squad.
Silva tested positive for steroids in January and received a temporary suspension from the UFC.
He could receive further sanctions but it should not affect his Olympics chances as MMA has not signed up to the World Anti-Doping Agency code.