Taekwondo: Mahama Cho claims silver at Polish Open
Last updated on .From the section Taekwondo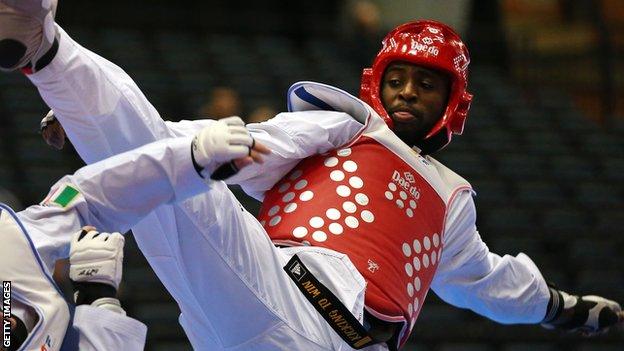 British heavyweight Mahama Cho won silver at the Polish Open as he lost to Croatia's Vedran Golec in the final.
It is Cho's second medal in two weeks, after his bronze at the Moscow Grand Prix this month ended a six-month spell without a significant podium finish for the 26-year-old.
British team-mate Charlie Maddock secured bronze in the women's flyweight division in Warsaw.
The 19-year-old was beaten by Russian Alexandra Lychagina in the semi-finals.