Spain's Davis Cup appeal over US surface rejected
Last updated on .From the section Tennis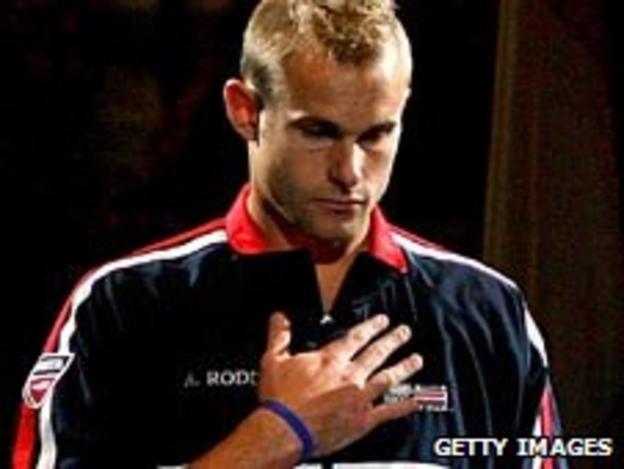 The United States have been given the go-ahead to use the Premier Court surface for July's Davis Cup quarter-final despite opposition from Spain.
The Spanish tennis federation (RFET) had argued the surface was not on a list approved by the International Tennis Federation.
But the Davis Cup Committee said the surface "is used in over 30 tour events and two Grand Slam tournaments".
The tie will take place in Austin, Texas, from 8-10 July.
Speaking on Tuesday, Spain captain Albert Costa had said: "It's a court that we are not familiar with because it doesn't meet the criteria.
"So the problem I have right now is to explain to the players what kind of court they will encounter, because even if we wanted to train on a similar one we could not install it because it is not approved."
The US have chosen a faster surface to benefit their big-servers, such as Andy Roddick and John Isner, against 2008 and 2009 champions Spain.
World number one Rafael Nadal backed his team's original stance but said after the decision on Thursday that the key was to ensure the playing surface was fair.
"The quickest courts I have played on are in Tokyo and Montreal," he said.
"If the Austin court is quicker than those there would be a case for complaint as it would be illegal, but I know that the ITF has machines to measure ball speed that do not allow the limit to be exceeded.
"We all know that when we play away from home they always make the courts as fast as possible."