Dinara Safina to take break from tennis
Last updated on .From the section Tennis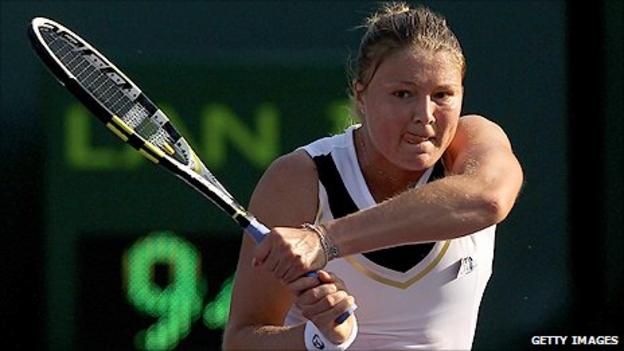 Former world number one Dinara Safina will miss the French Open later this month after taking an indefinite break from tennis.
The 25-year-old Russian withdrew from a match against Victoria Azarenka last month because of a back injury.
She said: "I don't know how long my time out is going to last. I don't want to torture myself and my body anymore.
"I'm just tired of constant questions from my coach in training, 'How is your back? Can you do this exercise?'."
Safina added: " I'm just tired of fighting with myself. At the moment I can't do anything tennis-wise. When I can do certain moves without feeling lots of pain, then I would consider resuming my training.
"Right now I don't care when I might return - this summer during the American hardcourt series, towards the end of the season or next year.
"I'll take as much time as I need."
The right-hander became world number one in April 2009 and stayed there for 26 weeks before falling to 108th because of her back injury problems.
But she has failed to win a singles Grand Slam title having lost out in three finals.