Paris match-up kind to Murray
By Kheredine Idessane
BBC Scotland in Paris
Last updated on .From the section Tennis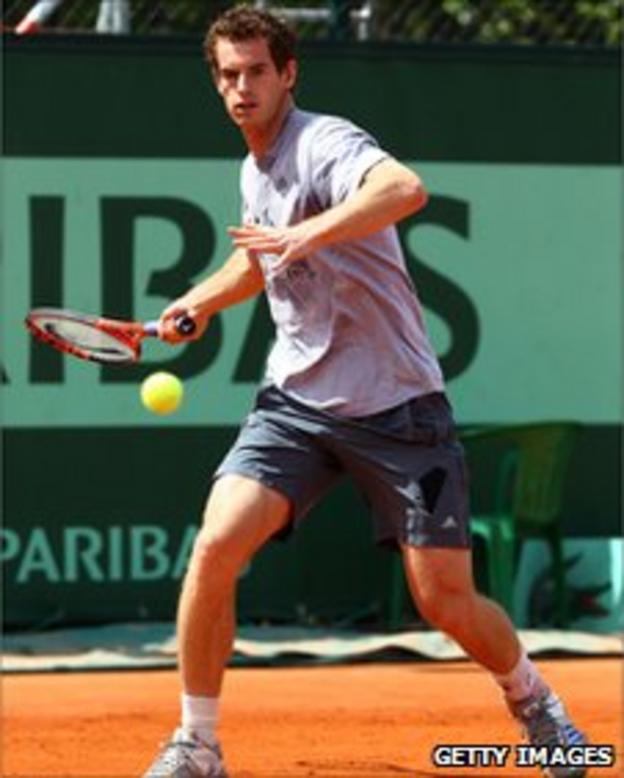 I'm just going to come straight out and say it. Andy Murray's draw at the French Open is fantastic.
In fact, this has to be one of the best potential paths to the last four of a Slam he's ever had. No Rafa Nadal, looking to equal Bjorn Borg's record of six Roland Garros titles, until the semis at the earliest.
And, perhaps more significantly, Murray would avoid Mr Unbeatable, Novak Djokovic, until the final - and the Serb's in the same half of the draw as the former top dog, Roger Federer.
Murray should be able to ease his way into the tournament nicely as well, seeing as he plays not one but two qualifiers in the first couple of rounds.
The first seed he could meet is the big-serving Canadian Milos Raonic, who has exploded onto the scene this year but maybe doesn't have the best game for clay.
After that, in round four, should he get there, Murray is seeded to play either Alexander Dolgopolov, who he beat comfortably in Australia, or Serbia's Victor Troicki, against whom the Scot has yet to taste defeat in three previous encounters.
So the route through to the quarter-finals doesn't appear overly perilous, if Murray's in anywhere near the kind of form he displayed in Monte Carlo and Rome. Once into the second week, anything is possible.
His last eight match, if the seeding committee know their stuff, would be against either Jurgen Melzer or Nicolas Almagro. Good players, both. But hardly likely to cause the Scotsman a sleepless night.
By far and away his best match at the Australian Open was his straight sets demolition of Melzer in the last 16.
Almagro, though ranked below the Austrian, could actually prove a trickier opponent. A natural on clay, he's just won his third title of the year in Nice.
All three wins were on the red dirt and that kind of form would be a potential worry for team Murray. The last time they met here, in 2008, the Spaniard also won.
But Murray has won both matches they've played since, and his improvement on clay this year has been such that he arrived in Paris with a genuine sense of optimism and confidence about the season's second Slam.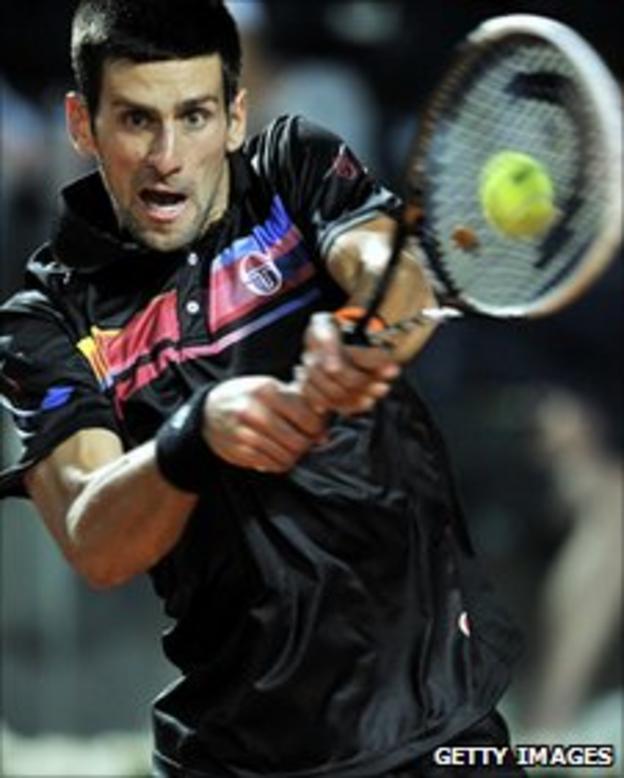 I'm not sure he's ever arrived here fully believing he could win. This time around, he does.
So what's changed?
Two things. Firstly, he's improved his mental approach to this part of the season. No longer is the clay court sweep something to be endured; a tricky part of the year for someone who grew up playing on indoor hard courts; an unwelcome bridge from the American cement to the green, green grass of home. Murray's now fully committed to competing on clay with the world's best, and has the movement and the shots to do so.
The second thing he's worked on his patience. On this surface, more shots come back at you; the rallies are longer; the points perhaps more protracted than the Scot would like.
But instead of rushing to finish opponents off too quickly and hurrying his shots, Murray is now more comfortable with the clay court game of chess.
He has also worked extra hard on his fitness in the immediate build up to Roland Garros - perhaps a tad too hard, hence the injury scare when he decided, as a precaution, to pull out of a pre-tournament exhibition.
If you want to win the French Open, you have to play seven matches which could all go to five sets. That's gruelling on any surface, but on clay it means you need to be in the shape of your life.
It looks like he is, too, hence the spring in his step. He's been very relaxed around the grounds; practising with Nadal and Holland's Thiemo de Bakker.
Indeed, the only thing which caused him some consternation was trying to find a venue to watch the James DeGale - George Groves British super-middleweight fight.
Murray is a huge boxing fan. I'm not sure if he managed to watch the bout somewhere but DeGale's defeat on points was unexpected and controversial.
Here's hoping Murray can roll with any surprises thrown in his direction over the next fortnight as he attempts to be the last man standing at Roland Garros.
He's never won a clay court title before. What a time this would be to change all that.