French Open: Andy Murray's column
By Andy Murray
British number one
Last updated on .From the section Tennis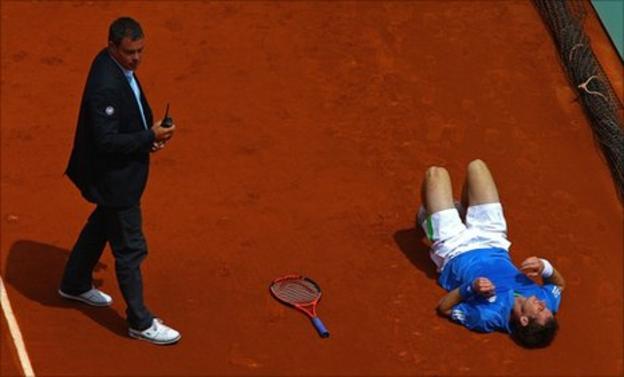 French Open third round: Murray beat Berrer 6-2 6-3 6-2
First things first - the ankle is being iced and I'm going to do everything I can to make it onto court against Viktor Troicki on Monday.
I feel better about it a few hours later but it's a strange feeling because I played really well to win the match, and yet I still feel a little bit downbeat; it's obviously hard to be as positive after a win when you don't know how you're going to be for the next match.
The moment it happened I was definitely worried my tournament was over there and then, but we'll just have to see how the ankle reacts over the next 48 hours.
I guess most injuries are unexpected and this one definitely was. I was sliding out to the right to chase down a drop shot, like I have dozens of times this week, and all I was thinking about was hitting the ball. I saw it go over and actually asked the umpire whether Berrer had got it back or not when I went down.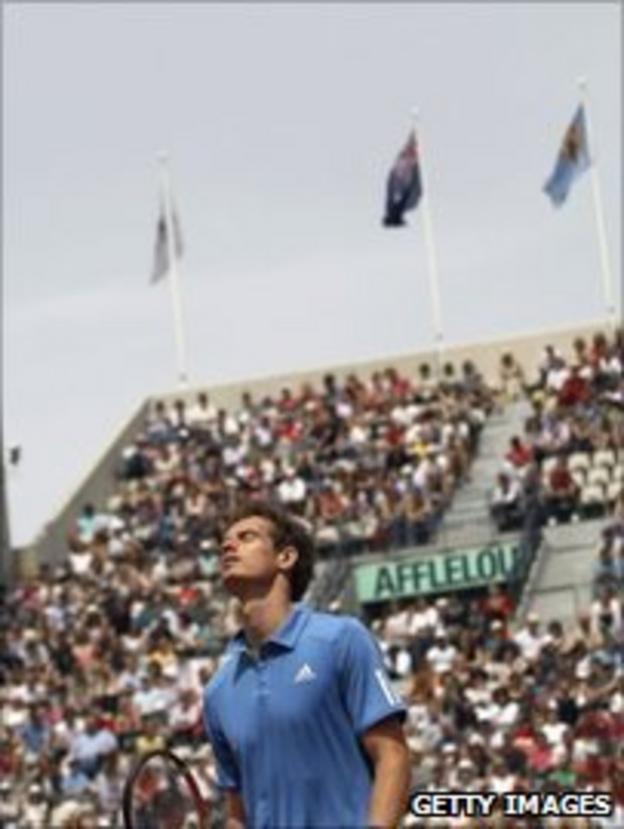 Then reality hit and I just thought, 'Is it bad? How's it going to be when I stand up?' Straight away it felt very sore and the trainer told me to take an anti-inflammatory before taping the ankle very tight to protect the ligament. He actually had to loosen it off a little bit after a few games. But that was really it - and then it comes down to whether you can move or not.
All I could do was start being more aggressive to shorten the points and limit the amount of running I had to do. Fortunately, he got pretty tentative, started leaving the ball pretty short and I was just going for everything. As soon as it was in the middle of the court I just went for winners, and most of them came off.
I was very relieved to come through because on another day, if he had moved me around a bit better, I might not have been able to get through it. I still had a long way to go when I hurt the ankle - he broke me straight back and I was only a set and 3-2 up - but I finished the match really well.
When I came off court the ankle felt sore, but I iced it for 25 minutes and that definitely helped, then had some food and jumped in the shower before taking a car from Suzanne Lenglen to Chatrier to speak to the press.
Obviously, I've been told to stay off the ankle as much as possible and it actually feels alright now, a few hours later. I'd been planning to watch the Champions League final in the evening but my focus is now obviously on getting the right treatment. I'll ice it some more and probably have a scan before trying to hit some balls later in the day on Sunday. I'll rest it for as long as possible during the day and come to Roland Garros late in the afternoon.
All being well, I'll be fit to face Troicki. I've played him a few times and we normally have a lot of long rallies - he's a solid player, so I'll need to be in shape. I saw a little bit of his third-round match and he dealt well with Dolgopolov.
All I can do now is let the ankle have plenty of rest and lots of ice to give myself every opportunity of getting out there on Monday. That's the plan.
Andy Murray was talking to Piers Newbery and will be contributing regular columns throughout the summer.