Barry Cowan praises Liverpool Tennis International
Last updated on .From the section Tennis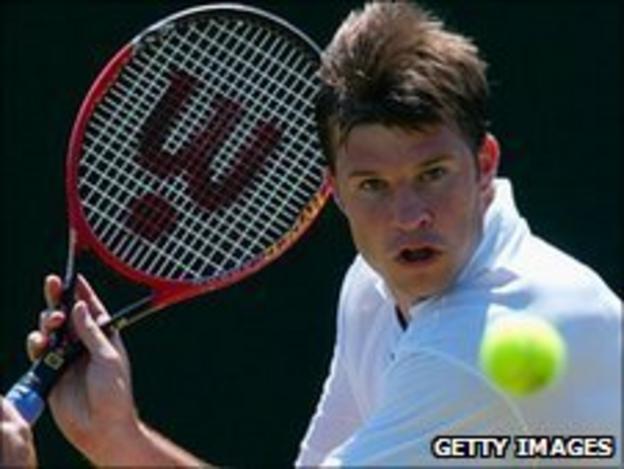 Liverpool tennis player Barry Cowan says tournament director Anders Borg deserves great credit for the success of the Liverpool Tennis International.
The event is in its 10th year and takes place between the 16-19 June.
"Anders started it back in 2002 when I was still playing and it was just a dream," he told BBC Radio Merseyside.
"No one could see that it would become the event it is. It's continued to grow and it's in a local park which is unique for a tennis event."
Cowan added: "It's a fantastic achievement from everyone involved.
"Last year we were blessed with two things: John McEnroe coming and also the weather. Hopefully we can go a step further and that would be fantastic."
The competition takes place at Calderstones Park, in the Allerton area of Liverpool, and has seen many former players grace the courts since its inception a decade ago.
Tennis legends Martina Navratilova and Martina Hingis will return for this year's event, and will line-up with Richard Krajicek and former British number one Greg Rusedski.
Cowan says the tournament has developed a pedigree of showcasing new talent alongside big names of the past.
"I know one year they had Novak Djokovic and Caroline Wozniacki in the same event," Cowan continued.
"Wozniacki has been number one and Djokovic is going to be number one. But another player involved in the event that year was Victoria Azarenka and, as it stands, she's the highest seed left in the French Open.
"It was in one year when the organisers had those three. The likes of Rusedski, Goran Ivanisevic, Navratilova and Pat Cash have also played here, so it's been a brilliant event."