Elena Baltacha's column
By Elena Baltacha
British number one
Last updated on .From the section Tennis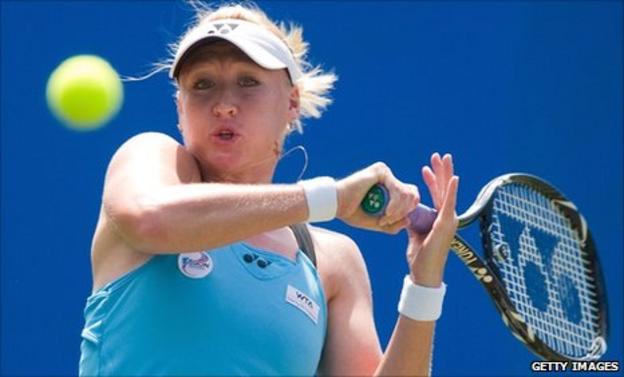 Aegon International first round: Elena Baltacha beats Aravane Rezai 6-2 6-1
I'm writing this in Eastbourne, by the seaside, and although it's lovely to come back to somewhere that's so cosy, things are always a bit different when the Williams sisters are around.
They've both chosen to play the Aegon International this year after long lay-offs with injury and it's fantastic having them here.
Serena in particular is really my idol. No-one plays like her, fights like her or gets the media attention she does.
She's a phenomenal competitor and for someone like me, who likes to get really fired up and play with lots of heart, Serena is a huge inspiration. She plays incredible tennis when her back is against the wall, and I always try to do the same and make sure opponents have to work hard to beat me.
I watched a bit of her first match back against Tsvetana Pironkova and it was classic Serena - she didn't play her best (not really surprising given that she's been out for nearly a year) but she fought her socks off as always and somehow got the win.
Around the locker room and the players' lounge, both Serena and Venus keep themselves to themselves, but it's not that easy to do in Eastbourne because one of the lovely things about the tournament is how intimate it is.
There are always loads of kids and autograph hunters around between the practice courts and Devonshire Park isn't the biggest stadium, so it's probably a bit of a culture shock for them.
On the other hand, a lot of the people who come back to Eastbourne year after year are hardcore tennis fans, and I'm sure they're thrilled to see Venus and Serena up close.
You can certainly tell whenever they go anywhere because they're like the Pied Piper with a big crowd following them!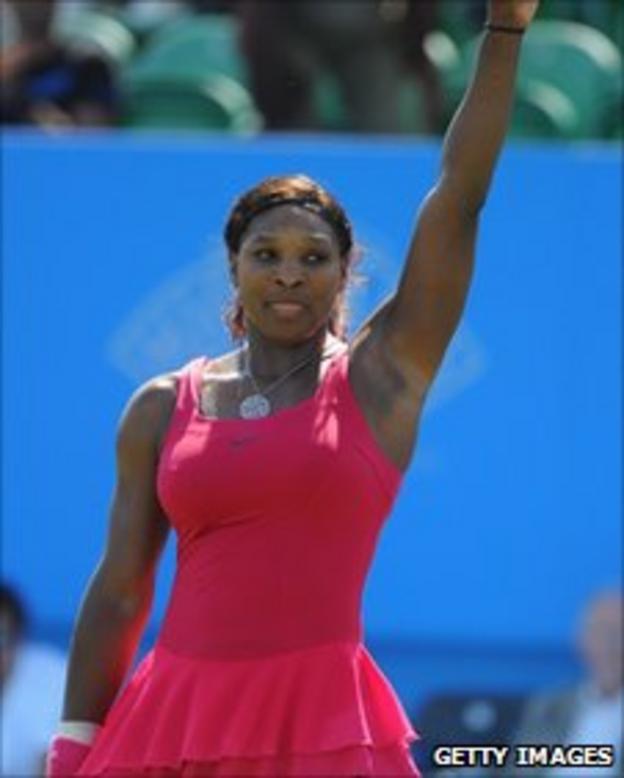 I don't exactly hang out with them socially but Venus said "hello" this week when I saw her in the locker room and Serena is usually pretty friendly.
It's funny, but when you start doing well, it's like the big players suddenly notice that you exist and all of sudden you go from being nobody to people acknowledging you. It means that you're doing something right.
I felt like that the first time Serena spoke to me, which was when I'd started to get good results at WTA events.
I was sitting at a mirror in the locker room doing my make-up and she suddenly starting talking about how much she liked my Hello Kitty make-up bag and swapping a bit of girly chat. It was one of those funny moments where you have to catch yourself a bit.
There have been a few nice comments this week from the other players and everyone around the tournament has been congratulating me on winning the tournament in Nottingham last week.
I'm definitely playing the best tennis of my career right now, which is a lovely feeling heading into Wimbledon and especially because I don't feel like I'm anywhere near my peak yet.
I've started well in Eastbourne this week and, whatever happens now, I'll go to SW19 feeling really good about my game. I can't really ask for more than that.
Elena Baltacha will be contributing regular columns to the BBC Sport website throughout the summer.