Andy Murray poised to fulfil Wimbledon dream
By Kheredine Idessane
BBC Scotland at Wimbledon
Last updated on .From the section Tennis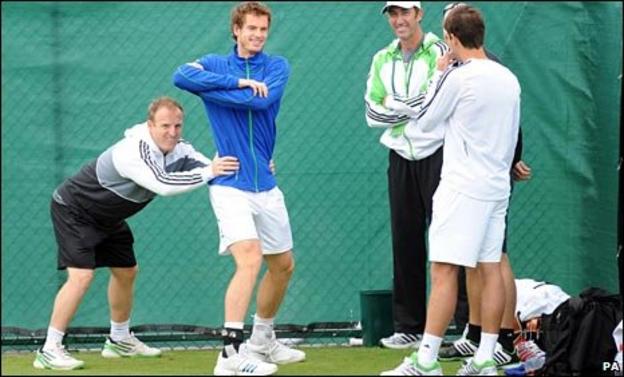 I'm just going to come right out and say it. I think Andy Murray is going to win Wimbledon this year.
Why? Well, apart from just having a "feeling" (and aside from my usual wishful thinking), it seems he genuinely is as well-placed as he ever has been to have a serious tilt at tennis's top title.
Last week's Aegon Championships win shows that his grass-court game is coming along nicely. Indeed, his semi-final demolition of Andy Roddick is as well as many seasoned Murray-watchers have ever seen him play on a lawn.
But, much more significantly, it's the all-round preparation the British number one has put into these Championships that bodes well.
He's fitter than ever, more professional in outlook, eating and drinking the right things at the right time, happy with the input he's getting from Andre Agassi and Lleyton Hewitt's former coach, Darren Cahill, and as happy and relaxed off court as I've ever seen him. And, given that I'm BBC Scotland's version of a full-time tour minder, I've seen a lot of him over the past two and a half years.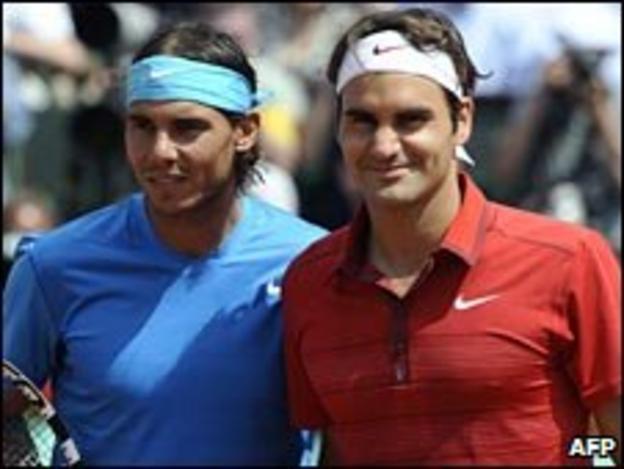 Not only that, but I've never seen him smile so much. This is a new, more mature, more contented Andy Murray this Wimbledon.
To get to new highs, of course, you often have to come through some pretty awful lows. Can it really be just a couple of months since he couldn't take a set from giants of the game like Donald Young and Alex Bogomolov Jnr (who, curiously, meet each other here in an all-American, if not all-star, first-round match)? It took Murray a long time to get over the brutal disappointment of that thrashing from Novak Djokovic in the Australian Open final.
And yet, recover he has - with some style. Monte Carlo, Rome and Paris witnessed a much-improved Murray on clay. It should have been Andy Murray in the eternal city, rather than Roger Federer in Paris, who ended Novak's incredible winning streak.
Lest anyone doubts his desire to compete at this level, don't forget he won a match on one leg at the French Open before limping gamely through to a competitive semi-final with the King of Roland Garros himself.
Rafa Nadal maintains that Murray is far too talented not to win a Grand Slam; a sentiment echoed here in SW19 by the game's other current great, Roger Federer. And who are we to argue with legends such as they ?
The question is, can it happen over the next fortnight? Which begs another question - why not?
Murray clearly has the game for grass with his big serve, his all-court movement, his variety of shots and his ability to serve and volley when he wants to mix things up. The way he has bounced back from previous disappointment shows he is learning the temperament of a top tennis player.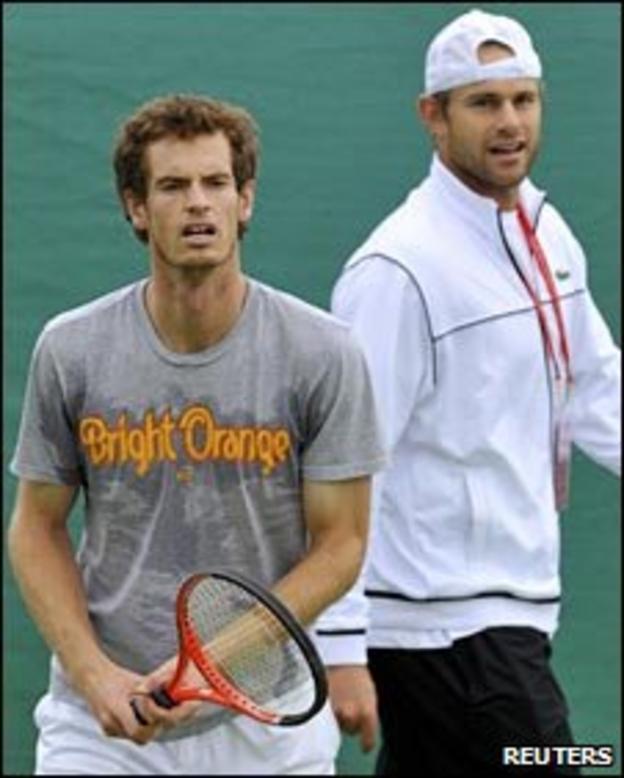 The grace under pressure shown by Federer, Nadal and Djokovic doesn't come easily, or naturally, to Murray. But he's learned the hard way that managing his emotions better on court helps retain both concentration and energy. It was a noticeably calmer Andy Murray who stepped serenely through the rounds at Queen's Club last week to lift his first trophy of the year.
If the second is the Wimbledon title then his life will be forever changed.
He won't just be the first British man to win since Fred Perry in 1936. He'll be the first player since Hewitt in 2002 to break the Federer-Nadal ownership of these championships.
And, if you need a further example of just how hard it is to win one of the big four in this current era of excellence, here's another stat for you. Of the last 25 Grand Slam titles, Federer and Nadal have won all but three. Two Australian Opens for Djokovic and a US title for Juan Martin Del Potro are the exceptions to the Rafa-Roger rule.
For Murray to get in on the act, he may well have to get past those two in the semis and final. Before that, there could be another match-up with the losing finalist two years ago, Roddick. And Murray's route to the quarters could pitch the likes of Richard Gasquet and Marin Cilic in his path - good players but not as good as Murray on his day.
"Andy Murray, Wimbledon champion." The four words many sports journalists - and sports fans - hope to be saying on 3 July.
If we are, it will truly be one of the great British sporting achievements.
And, for the lad from Dunblane, it would be a lifetime's ambition realises and one of the greatest moments in the history of Scottish sport.
You can follow Kheredine Idessane on Twitter.