Elena Baltacha column
By Elena Baltacha
British number one
Last updated on .From the section Tennis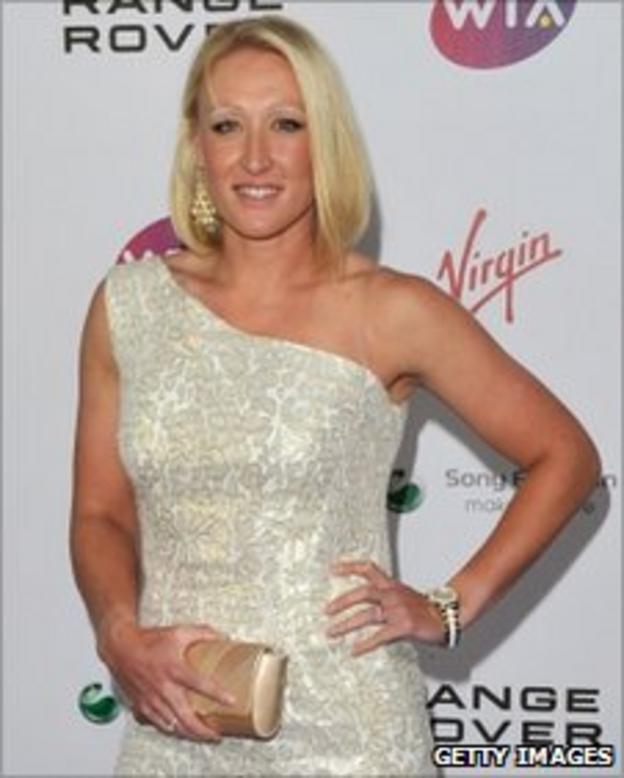 The weather in London has been so rubbish lately that the physios at Wimbledon are probably having to treat players with cricked necks from checking the sky for rainclouds.
We've had a frustrating few days, with practice sessions being cut short by showers - and you can see a few players starting to get a bit worried every time they see the court coverers coming.
The grass-court season is very short so there isn't much practice time on this surface as it is, without the weather making it harder. I'm in a great position, though, because unlike many players I've had a lot of matches on grass after doing well in Nottingham and then getting two matches in Eastbourne.
It means that I can relax a bit instead of checking the weather forecast or looking out of the window every five minutes.
I guess Andy Murray must feel the same after having such a good week at Queen's Club. It's certainly takes the pressure off and means you feel a lot more relaxed.
I'm scheduled to play on Tuesday but I know that there is every chance that the weather will get in the way and make us wait. Unless you are one of the big names likely to be scheduled on Centre Court under the roof, then you have to accept that.
It's one of those situations where experience helps because I'm not going to sit there fretting if it rains and using up energy worrying about something I have no control over.
You could say that it gives an advantage to the big names because Serena Williams, for example, knows that she will definitely play on Tuesday at 1pm. I don't have a problem with that, though, because Serena has earned that privilege - not just because she is defending champion but because she's won 12 other Grand Slams besides.
The top players have hauled themselves up the rankings to get where they are and, in my book, that means they've got the right to get treated a bit differently to the rest of us.
Even though I've got a long way to go before I'm at their level, there are always a few perks that happen when you're playing well, especially at this time of year when tennis is in the spotlight a little bit more than usual.
That's why I found myself on the red carpet at the WTA Party last week, wearing a killer dress from Project D, the fashion label co-owned by British designer Tabitha Somerset-Webb and Dannii Minogue. It's a bit surreal having all those flashbulbs go off and doing all those interviews but I loved it - they practically had to drag me off that red carpet!
I didn't stay too long at the party though because the next morning I had to be at Wimbledon to give Chris Hollins from BBC Breakfast a tennis lesson on the Aorangi Park practice courts.
I loved watching him on Strictly Come Dancing so it was great fun to do some filming with him.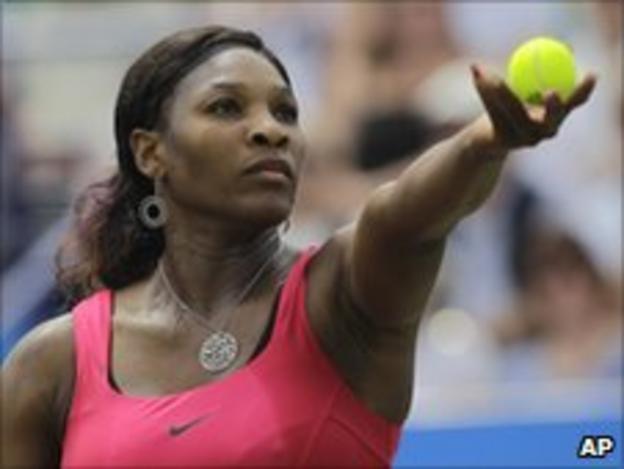 Maria Sharapova was on the next court practising and kept looking over at us. I think she was wondering what on earth we were doing because I made Chris do all the tricky footwork drills my coach Nino makes me do.
I have to say I was very impressed with Chris's tennis and his movement was great - he's definitely got twinkle toes and I can see why he is such a good dancer.
From here on in it's down to business, though. I play Mona Bartel of Germany in my first-round match on Tuesday. She came through qualifying and I know from experience how brutal those qualifying rounds are, so you have to respect anyone who comes through that.
I'm looking forward to it because playing in front of your home crowd at Wimbledon is always an amazing experience. I feel ready to deal with whatever my first match brings - rain or shine.
Elena Baltacha will be contributing regular columns to the BBC Sport website throughout the summer.