Wimbledon 2011: Andy Murray column
By Andy Murray
British number one
Last updated on .From the section Tennis
Wimbledon, q/f: Andy Murray beat Feliciano Lopez 6-3 6-4 6-4
I know I'll have to run and run, I know it will be physically and mentally tough, but I also know I can win when I play world number one Rafael Nadal on Friday.
It's another chance for me to take him on in a Wimbledon semi-final and I go into it knowing that I've learned something from all 15 matches we've played - last year's defeat as well as the times I've won.
What is for certain in any match against Rafa is that both tactically and mentally you have to be ready for some long rallies, lots of punishment, and you mustn't panic.
Some people think you have to blast through him and go for everything, but you have to be patient.
If you watch how world number two Novak Djokovic played when he beat Rafa on the clay in the Madrid Masters and Rome Masters last month he was very solid, didn't take huge risks, but hit the ball with a lot of authority.
You can't just leave the ball in the middle of the court against Rafa, but at the same time trying to hit winners off the first shot of the rally just doesn't work.
and the switch to grass here does mean my tactics will change. His best shots on the clay will be different on grass and he'll have different patterns of play, so I need to take that on board before I go out on the court.
His ball doesn't bounce up as high on grass, it comes through the court quicker, and although it's still pretty heavy you can change the rally in one shot on this surface.
On clay, once you're behind in the rally it's very difficult to get yourself back into it. On grass, if I can get a good, deep hit in when I'm out of position then I can get myself back into the rally pretty quickly.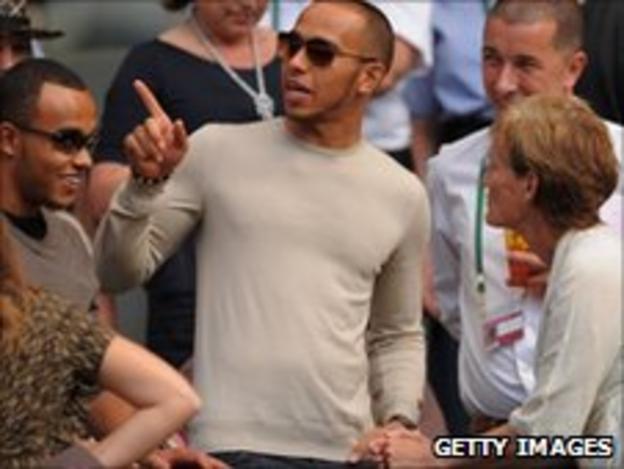 It's all about understanding what he's going to do, and what I'm going to do to neutralise his strengths.
I've got Sven Groeneveld from the Adidas coaching team around when I practice if I want to get his thoughts, I'll watch some videos of our previous matches, and along with player Dani Vallverdu from my regular team we'll get as much information on Rafa as we can before I step out on court.
My practice sessions are like events in themselves with so many people around the courts but it's been like that for quite a while, so I'm used to it.
The only thing I do notice is that every time I make any sort of reaction, whether I laugh or shout or close my eyes, I hear the cameras going off.
I'm always conscious that I don't want it to look like I'm messing about or maybe in pain, because by one reaction that can become a whole story, so I try to be as neutral as possible and that's not easy!
I think that's one thing people don't realise, that even when I'm coming off the practice court or walking to the car there are questions flying around, so I just need to be careful and not do or say anything silly.
I've had plenty of experience of that now so I can handle it, and nothing will distract me from the job I've got to do.
The chance to make a Wimbledon final is an opportunity to make history and I think every player's interested in that side of the game.
Before the match on Thursday I heard Rafa, his coach Toni Nadal and my opponent Feliciano Lopez talking in Spanish about players from the past.
When I'm on the court I'm not thinking about my place in history but when I look back on my career, I'll want to see where I was in the grand scheme of things.
It's alright being good in your little two or three-year window, but how that compares to previous eras will be fascinating.
It's also a big part of why Wimbledon is such a huge event and has people queuing for two or three nights to get a ticket on Centre Court.
That's something incredible that you don't get anywhere else and I can see the attraction, I wouldn't mind doing it if I was with a few friends.
I actually never get that flustered off the court so it wouldn't be a problem - I'd need plenty of food and drink though!
Hopefully I can give the people queuing to see me the result they want and reach my first Wimbledon final.
Any time you can get to a Grand Slam final it shows that you're close to the top of the game, and if I can get past Rafa it will give me more than enough belief that I can go on and win the tournament. I've beaten him before but I'll need to play great tennis to do it again.
It promises to be a great match and atmosphere, I can't wait to get playing.