What the papers say: Reaction to Andy Murray's victory
Last updated on .From the section Tennis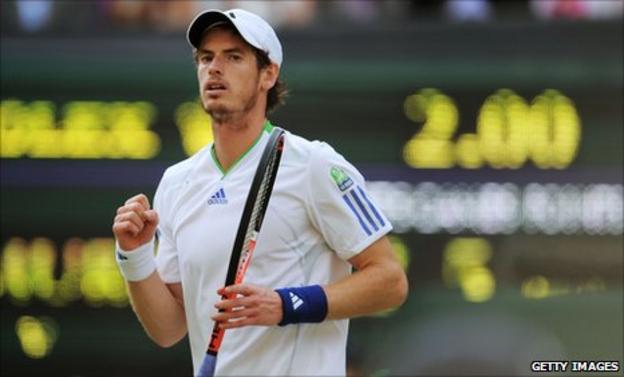 The Times
Nadal again bars Murray's path
The Sun
Cheer up mum, I won
Steven Howard: "It's time for Murray to rise to the occasion on the most famous court in tennis instead of melting in the furnace under the ferocious, searing onslaught of defending champion Nadal."
Daily Mail
Aces High!
Mike Dickson, tennis correspondent: "The heartening thing, witnessed in the way Murray has simply slapped down Richard Gasquet and Lopez this week, is that the British number one is better equipped for the task of winning."
The Telegraph
Bring on Nadal
Mark Hodgkinson, tennis correspondent: "This was not a free pass into the last four, but Lopez never found a way of dealing with Murray's sustained excellence."
The Guardian
I can beat Nadal this time round, promises Murray
Owen Gibson, tennis correspondent: "Murray will go into his semi-final on a wave of desperate hype in the hope that he can become the first British man to reach a Wimbledon singles final since Bunny Austin in 1938."
The Mirror
Raf and ready
Neil McLeman, tennis correspondent: "Murray's nine-match winning streak on grass takes him to his seventh Grand Slam semi-final to overtake the mark set by Tim Henman."