LTA seeks rapid replacement for women's coach Nigel Sears
Last updated on .From the section Tennis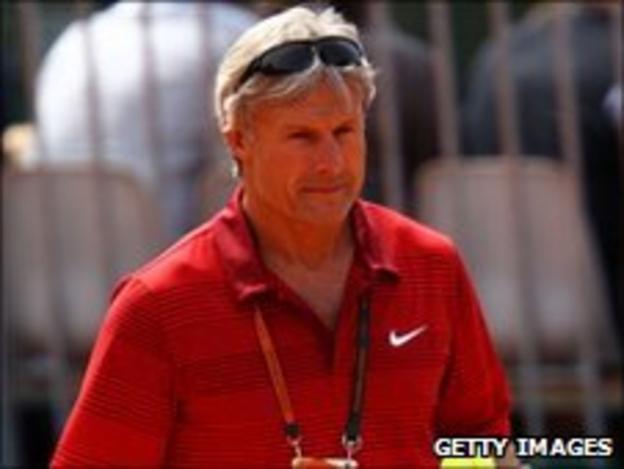 Lawn Tennis Association chief executive Roger Draper hopes to have Nigel Sears' successor as head of women's tennis in place by September.
"From September onwards we'll be looking to have the right balance and experience in place," said Draper.
"If we need to bring in an external person, we'll do that but we'll also develop the talent from within."
In his four and a half years with the LTA, Sears, 54, has overseen the rise of five British women into the world's top 100, with two reaching the top 50.
During that time Heather Watson and Laura Robson have won junior grand slam titles, at the US Open and Wimbledon respectively.
His departure comes only six months after player director Steven Martens announced his resignation and leaves only head of men's tennis and Davis Cup captain Leon Smith remaining at the top of the high-performance programme.
With Sears' exit imminent, Draper conceded that a straight replacement for Martens was now a possibility.
"That's one of the options we've got and it's a strong option. It makes everyone's life easier having one person who's responsible," said Draper.
"With Steven's departure, our thinking was we had good people in Leon and Nigel and all the other support coaches, and that we would review it after Wimbledon.
"That was always our plan and that's what we'll do.
"When we launched the blueprint five years ago we said in 10 years' time what we want is a lot of talented young British coaches coming through. There are times, though, when you don't want to push them too far."