Wimbledon 2011: Petra Kvitova v Maria Sharapova analysis
Last updated on .From the section Tennis
Former tennis stars and BBC pundits Virginia Wade and Tracy Austin analyse Petra Kvitova's 6-3 6-4 win over Maria Sharapova as the Czech eighth seed secures her first Grand Slam title on Centre Court.
VIRGINIA WADE, 1977 Wimbledon champion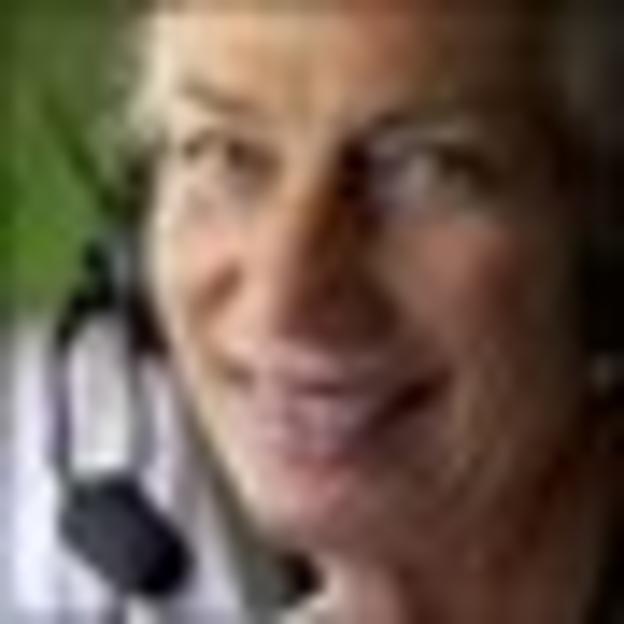 Boy, I wish I had a serve like that.
What was so impressive was the way Kvitova mixed up her serve. It was huge, as were her groundstrokes, and when she is good she is unbelievable. To be that good in the first final you play at Wimbledon is what was really good.
What was impressive for Sharapova this year was her improved speed around the court. She was in perfect physical shape and at stages she has carried a little extra weight and been a little under weight, but she looked right.
She is not the quickest player round the court, while Kvitova was everywhere. Sitting behind the court meant you could really see the explosiveness of her shots. She was just swinging and could have hit winners with her eyes shut.
Kvitova never went off the boil with her big swinging forehands and you wondered if Sharapova was ever going to find a way of dealing with that. She usually likes to move her opponents round the court but she was on the back end of that.
Many thought Kvitova was unknown for this Wimbledon but I hope they really appreciate how good she is now. She should be around for a long time and she has now become a household name. I think people really enjoyed watching her power and accuracy, although I would like to see a little more variety in a match like this.
She made a few errors at 3-3 in the second set and you thought it might get a little chokey but she finished the match off so well at full throttle.
I wasn't a regular in the final so I had to win it when I was there but this girl is going to be a regular. I watched her play Kim Clijsters in the final of an indoor tournament in Paris a few months ago and she was incredible. She was so aggressive she was throwing herself into the court.
Sharapova is so professional and so mentally strong that I was very surprised at 3-3 in set two that she handed it to Kvitova. Her marginally slower serves into the body showed that Sharapova didn't have quite as clear a head as she does normally.
I am only disappointed from Maria's point of view because it's great for the game that Kvitova won.
The three most promising players of the new generation got to the semi-finals here. Sabine Lisicki was not quite ready to win the tournament but she is a real threat, as is Victoria Azarenka.
TRACY AUSTIN, former number one and two-time US Open champion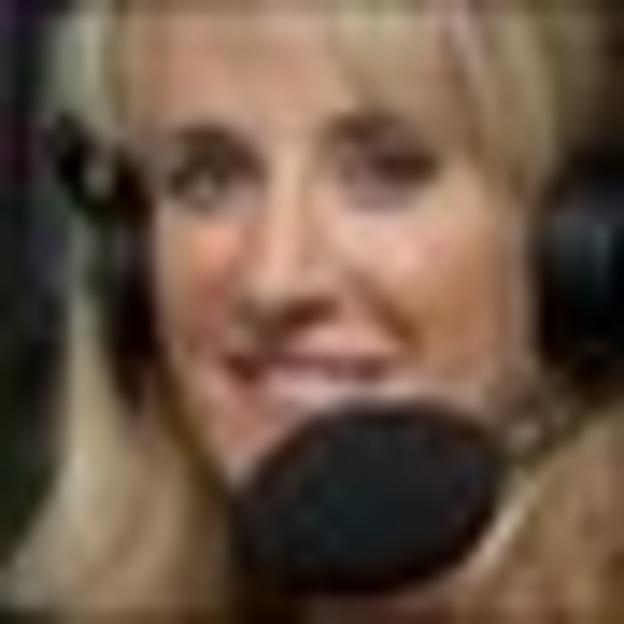 When Kvitova lost her serve [at 3-3 in set two], it was a crucial time and Sharapova should have grabbed hold of the match. She let Kvitova back in of course. The momentum changed and Kvitova handled the situation beautifully.
Kvitova has won three titles on the Tour and is now Wimbledon champion. Everyone is going to be after her and how will she handle that?
Sharapova is usually the one who moves her opponent around the court but she got a bit of her own medicine.
For three quarters of that first set Kvitova was hitting her groundstrokes nine miles per hour faster and Sharapova is not used to that pace.
She returned Sharapova's serve deep and hard into the corners and her defence is a little better. Going up to the net is another dimension she can work on with her coach but to win a Grand Slam at 21 is exciting.
Kvitova made unforced errors at 5-3 and it was a loose game but she came out and got back on track. She reminds me so much of what Sharapova did to Serena Williams in 2004. Serena was the more experienced player and when Sharapova came into that final, not a lot of people picked her that day.
It's great to have Maria back as it's been a long time after the surgery to get her game back. She's come full circle but she just played against someone who was too hot.
She will be so disappointed and it will be a tough pill to swallow. But she will get back on the practice court as she wants this title again and wants more Slams. She is still passionate about the game.
Hopefully Kim Clijsters will be back. The Williams sisters did not have enough match-play before Wimbledon but the fact they are back is terrific.
The women's game has taken some hits in the last three years but now we have a new star but with Azarenka getting to the semis and there are a lot of stars spreading the word.