Wimbledon 2011: Liam Broady 'must deal with pressure'
By Stephan Shemilt
BBC Sport
Last updated on .From the section Tennis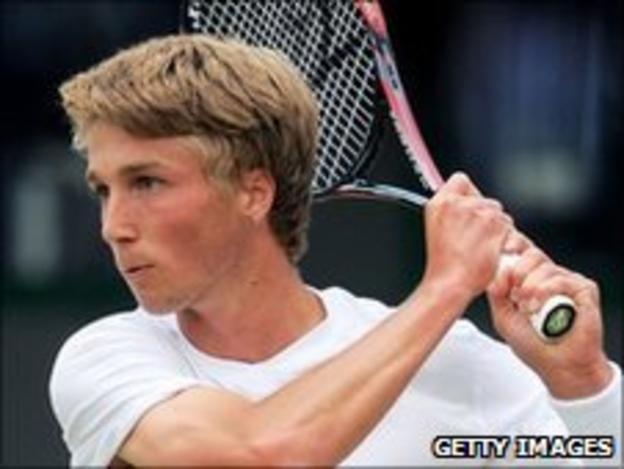 Wimbledon boys' finalist Liam Broady must learn to cope with pressure from an expectant British public if he is to succeed at senior level, says the last home player to win the boys' title.
Broady was defeated in three sets by Australian Luke Saville in the boys' final on Saturday.
"You feel sorry for Andy Murray because all the pressure is on him and now Liam will have the same," Matthews said.
"Pressure will follow Liam around and it's a question of how he deals with it.
"It was thought that I was going to be the next coming of Fred Perry. I was touted as the next British hope.
"Forget about who my father was, the desire for British success at Wimbledon was huge."
Broady, under the instruction of his father Simon, has refused funding from the Lawn Tennis Association since support to his sister Naomi was temporarily withdrawn in 2007 for "unacceptable behaviour" after pictures of her on a night out appeared on the internet.
Before his final defeat, the 17-year-old said his father had "given me everything" and "I'm where I am today because of him".
Matthews Jr acknowledged the role his father played in his career but also said that being the son of a household name carried its own difficulties.
"Tennis-wise, he played but he didn't know that much about technique so he didn't get involved in that side of things but, with regards to fitness and how you carry yourself, he gave me lots of advice," said the 65-year-old.
"Any time I played anywhere I got a lot of press because of who I was, but maybe it was made out to be a lot bigger deal than it was.
"It wasn't easy being the son of Sir Stanley. Obviously if I'd have played football then it would have been worse but people were always expecting you to do well.
"The good thing was that it opened doors that wouldn't normally have been opened up."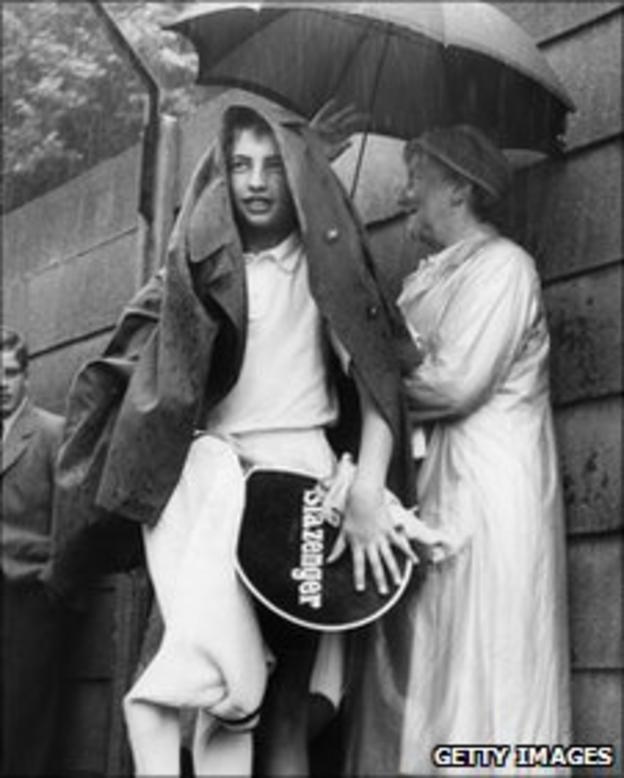 Matthews reached the second round of the men's singles at Wimbledon only twice and retired at the age of 27, but conceded that was down to his own ability rather than a lack of support from the LTA.
"I was fortunate. I came under the LTA when I was about 13," said Matthews.
"I lived in London and practised at Queen's Club five days a week under the tutelage of George Worthington, who was the national coach.
"All the top juniors lived and trained together, which the Spanish went on to do years later.
"Was I good as I would have liked to have been? No, but I gave it my best."
Britain has not had a Wimbledon men's singles champion since 1936 and the LTA is often criticised because of the lack of home-grown players challenging for the top honours.
But Matthews, who now owns a tennis club in the United States, believes that British youngsters are given every opportunity to succeed.
"I don't know if the LTA have fallen behind other countries," said Matthews. "A lot of my friends still teach in England and from what I can gather everything is in place. I don't know why it hasn't produced a lot of champions.
"They've got great facilities, and have the financing behind them. I have no idea why they haven't had the success. Everything goes in cycles and we're due a good cycle."