Dinara Safina to miss rest of the year with back injury
Last updated on .From the section Tennis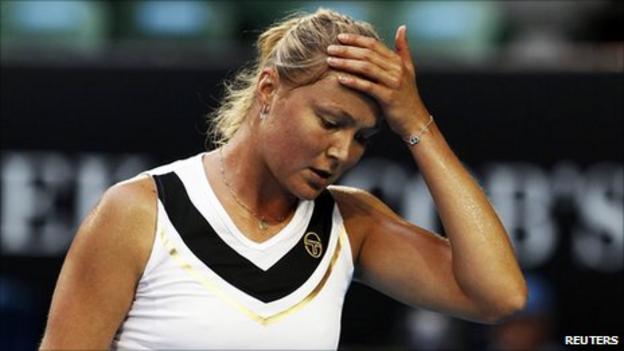 Dinara Safina is set to miss the remainder of the year because of a persistent back injury.
She told her official website: "I'm sorry to report that my back is still acting up. I will not be able to play until at least the end of the year."
The Russian former world number one, who has not played since May, missed both the French Open and Wimbledon.
The 25-year-old played in the Australian Open in January but suffered a 6-0 6-0 defeat by Kim Clijsters.
Earlier on in the year, Safina had announced she would be taking a break from tennis because of the pain the back problem was causing her.
She said: "I don't know how long my time out is going to last. I don't want to torture myself and my body anymore.
"I'm just tired of fighting with myself. At the moment I can't do anything tennis-wise. When I can do certain moves without feeling lots of pain, then I would consider resuming my training."
Safina is the younger sister of the former US and Australian Open champion Marat Safin.