Former British number one Katie O'Brien quits aged 25
Last updated on .From the section Tennis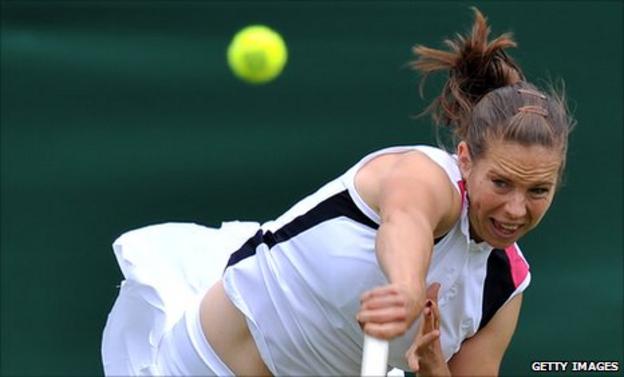 Former British number one Katie O'Brien has announced her retirement from competitive tennis - aged just 25.
O'Brien, who peaked at number 84 in the world rankings, has been one of Britain's leading female tennis players in recent years.
She has competed at Wimbledon, the Australian Open and the French Open.
But she said on Friday: "Having been completely committed to tennis for a long time I feel ready to explore different avenues of life."
O'Brien, currently ranked 281st in the world, has won four International Tennis Federation singles titles.
However, she was not offered a contract with the Lawn Tennis Association's elite performance Team Aegon - where players get the highest level of funding - last year.
She reached her highest ranking in 2010 after breaking into the top 100 for the first time 12 months earlier.
But the East Yorkshire-based player has decided to bow out after competing in the World Team Tennis event held in the US last month.
She added: "I'm very proud of what I've accomplished over the years and I'm grateful to the LTA and my family for all their support and providing me with all the opportunities I've had."