US Open 2011: Andy Murray's New York mission
By Piers Newbery
BBC Sport
Last updated on .From the section Tennis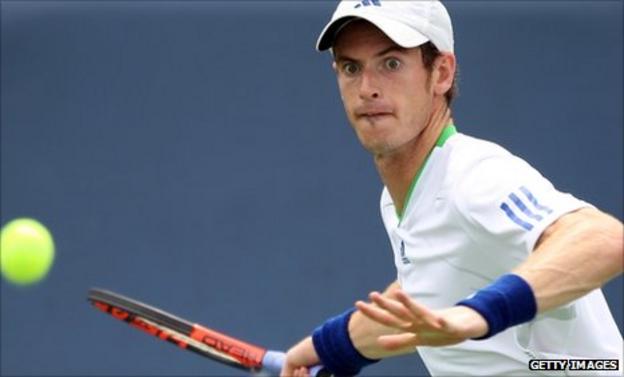 Andy Murray will resume his quest for a first Grand Slam title when the US Open begins on Monday, but what are the chances of the world number four landing one of the sport's major prizes at the 24th attempt?
MURRAY IN NEW YORK
"This is my favourite tournament and I would love to come back and win here as a senior," Murray said after he won the junior title in 2004, and the fast courts and combative atmosphere certainly suit his game and his personality.
Seven years on, his love of New York has not worn off. "I can't wait to get started there," he said after winning in Cincinnati last week. "It's my favourite tournament. I want to bring my 'A' game and I will make a few small changes."
After a dramatic five-set defeat by Arnaud Clement ended his first crack at the senior title in 2005, the Scot reached his first Grand Slam final in New York in 2008 - but the match flew by as Roger Federer won in straight sets.
Since then he has suffered disappointing early losses to Marin Cilic (fourth round) and Stanislas Wawrinka (third round), so once again he has something to prove at Flushing Meadows this year.
"He won the US Open juniors and I think he loves the razzmatazz, the music blaring outside, the hotdog stands, the smoke and the atmosphere," former British number one Annabel Croft told Radio 5 live.
"He can be a bit more anonymous in the States and he has an apartment in Miami, so he clearly enjoys it in the US. I think he also enjoys the courts, the surface, everything that goes with it."
MURRAY'S FORM GOING IN
At first glance it might seem that Murray has had a wildly unpredictable year that has included defeats by the likes of Donald Young and Alex Bogomolov Jr, but he has peaked for each of the Grand Slams and appears to be doing so once again.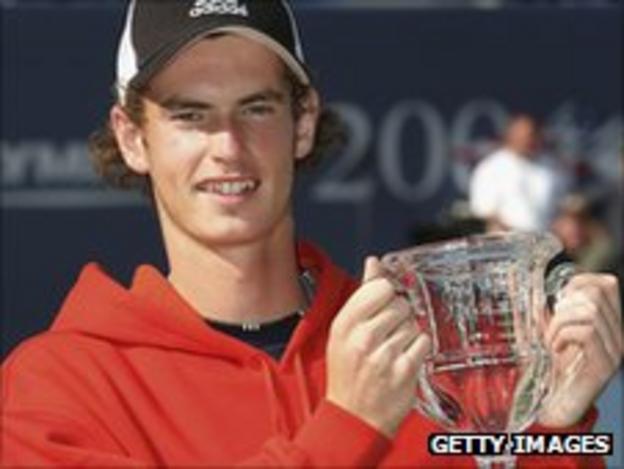 A record of one final and two semi-finals, including a first at the French Open, is impressive. However, Murray is at the stage of his career where anything but a victory at the end of the fortnight is now a disappointment.
"I started to move better and that's normally a good sign for the rest of my game," Murray told 5 live after last week's win in Cincinnati. "When I'm not moving well I get a little bit uptight because it's something I normally do naturally very well. I returned probably the best I have this year, broke serve a lot, and that's something that will be important for the US Open."
MURRAY'S NERVE
The big question. Three times Murray has made a Grand Slam final and three times he has fallen well short, failing to take a single set.
January's defeat by Djokovic in Australia was as comprehensive as the previous losses to Federer in Melbourne and New York, and in July petered out to a four-set defeat.
Murray's ability is not in doubt but until he performs in a Grand Slam final, the questions will remain, and it is Murray's misfortune that he will almost certainly have to overcome at least one of three great players if he is to finally land a major title.
Speaking at Thursday's draw, four-time US Open champion John McEnroe said: "The hungriest man in the draw should be Murray. I think this is his best shot to win one."
WHAT DO THE STATS SAY?
Murray is not a great one for reading much into the reams of statistics available in tennis but a comparison with the three players above him in the rankings illustrates one clear area in need of improvement.
While the Briton has rivalled the almost unbeatable Novak Djokovic with his return of serve, and compares well to the top three generally, he has struggled at times to hold serve this year - and his second serve remains vulnerable.
Murray is second behind Djokovic in the ATP standings for return games won (37%) in 2011, but down in 35th for service games won and a lowly 62nd for the number of points he has won (47%) behind the second serve.
in Cincinnati but can at least take heart from the fact that he won it in a tie-break. "My legs were feeling tired," he said. "It was the conditions. I need to get stronger."
MURRAY'S FITNESS
Murray draws much of his confidence from knowing he is better prepared than his opponent and, conversely, can be vulnerable when he feels that is not the case. "When I wasn't going to the gym I had a few more doubts going on to the match court and I lost a bit of confidence that way," he said last year.
He has suffered several injuries during the course of 2011, from to a broken tooth at the same event and a groin niggle at Wimbledon. He struggled, like the rest of the field, with Cincinnati's fierce heat last week but appears in good shape for New York.
And, always keen to learn from his rivals, Murray has taken on a nutritionist in recent months and believes a new diet is helping him in the way it has Djokovic over the last year.
"The plan is to be feeling perfect going into the Grand Slams," Murray said last week. "That's really been my goal this year and I've done a good job at it so far."