Andy Murray says he does not want players to go on strike
Last updated on .From the section Tennis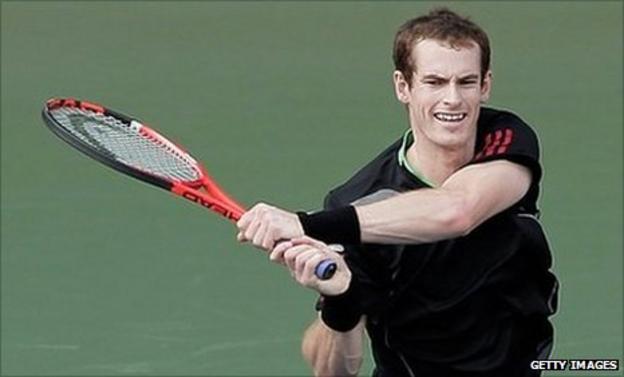 British number one Andy Murray has said he does not want to go on strike over the crowded tennis calendar.
Murray, speaking at the Shanghai Masters where he is second seed, said last month that players might discuss strike action when they met in China.
But he said on Tuesday: "When I said it was a possibility, I didn't expect that to be such a massive issue. It's so far away from being at that level.
"Me, and not any of the players I know, want to strike."
Murray said the players "haven't even sat down and talked", although he confirmed the Players' Council would try to arrange a meeting "before the end of the year".
"The players, I think, are maybe coming across as being spoilt when I don't think that is the case," added the Scot, who beat Rafael Nadal to win the Japan Open on Sunday, a week after winning in Bangkok.
World number one Novak Djokovic and number three Roger Federer have pulled out of Shanghai through injury and fatigue.
World number two Nadal, the top seed in Shanghai, said: "I don't think it is the right time to talk about this. Any information you need to know, you will know.
"There is something there, but I don't want to talk about it, especially when nothing is clear. Not talking is better than talking."
Murray, who begins his Shanghai defence against Russian Dmitry Tursunov, was also unhappy that balls were not standardised at tournaments.
"The balls that we have played with over the last three weeks - every one of them is just completely different," he said.
"I think that's something that I would like to see changed, to have more consistency in the balls - it's almost like playing a different game.
"If you asked a golfer to change balls every single week, they'd be hitting balls 20 yards too far and hitting shots all over the place."