Shanghai boss wants summit to resolve issues raised by players
By Jonathan Overend
BBC tennis correspondent
Last updated on .From the section Tennis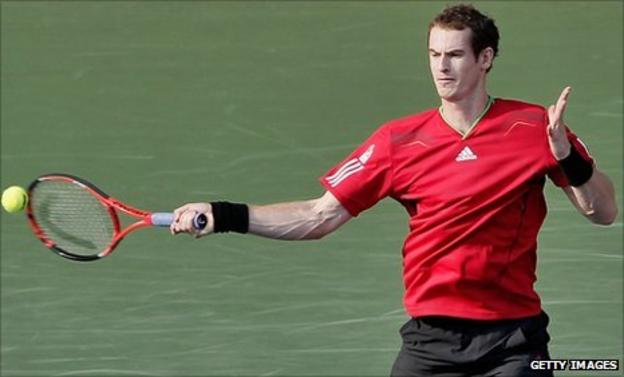 A leading tournament boss has called for a summit involving all tennis governing bodies to address the concerns raised by leading players.
Andy Roddick and Rafa Nadal have also spoken out on a range of issues.
"They need a summit with the Grand Slam present, the ITF present, the WTA present and of course the ATP," said Shanghai Masters boss Michael Luevano.
"Lock them in a room and throw away the key until they come out."
Murray has since adopted a more measured tone regarding the suggestion that players might strike.
"The players are maybe coming across as being spoilt when I don't think that is the case," said Murray.
But Luevano is adamant that talks are needed to thrash out concerns.
"It's like voting for the Pope. Stay there [in the meeting] and we'll wait for the white smoke," added Luevano.
Novak Djokovic and Roger Federer are both absent from this year's Shanghai event.
In an interview with BBC Sport, Luevano admits it is frustrating when top players withdraw from leading tournaments, but he does not necessarily blame them.
"Especially with someone like Roger, we want him in the game for five more years," added Luevano.
"If he's not comfortable with how his body is feeling, and we just happen to be the tournament he can't make, then so be it."
The Shanghai chief says it is important that a balance is made between the players' demands and the needs of the tournaments.
"It is very complex [the calendar debate]. There are a lot of moving parts, a lot of historic events, established market places," added Luevano.
"By wanting to shorten the season, someone is going to suffer dramatically.
"I think a lot of progress has been made by the ATP and from the tournament side what we're looking for is player commitment which is how we build the event."