BBC extends deal to broadcast Wimbledon tennis to 2017
Last updated on .From the section Tennis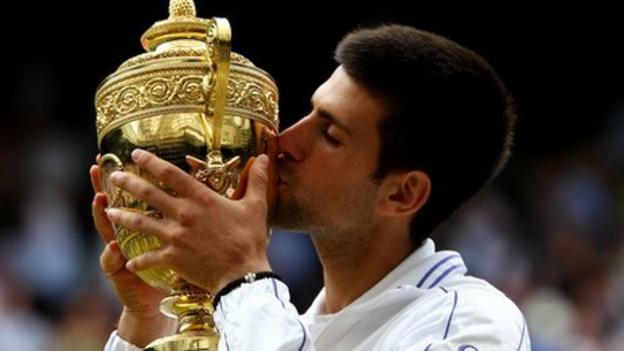 Wimbledon will continue to be broadcast on the BBC until at least 2017.
BBC Sport has agreed a three-year extension to its current contract as host broadcaster and UK rights holder, extending its relationship with the All England Lawn Tennis Club to 90 years.
The new deal, which reaffirms the BBC's long term commitment to delivering the best sporting events to licence fee payers, will continue to give audiences unprecedented access to the tournament across all platforms including TV, radio, online, red button, mobile and tablet.
Ian Ritchie, chief executive of the All England Club, said: "Wimbledon fans have been enjoying the BBC's broadcast coverage of The Championships since 1927 and we are delighted to be extending this enduring and successful partnership for a further three years."
Barbara Slater, director of BBC Sport, said: "The BBC's first ever live sport broadcast was from Wimbledon and we are proud that our new deal means the longest partnership in sports broadcasting continues.
"We know that Wimbledon fortnight has a very special place in the hearts of the UK public. We are delighted that our new agreement ensures coverage of The Championships remains free to air and available to licence fee payers."