ATP World Tour Finals: Boris Becker on the finalists
Last updated on .From the section Tennis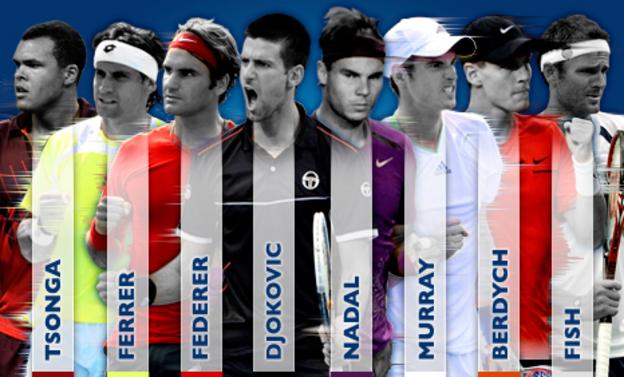 NOVAK DJOKOVIC, world number one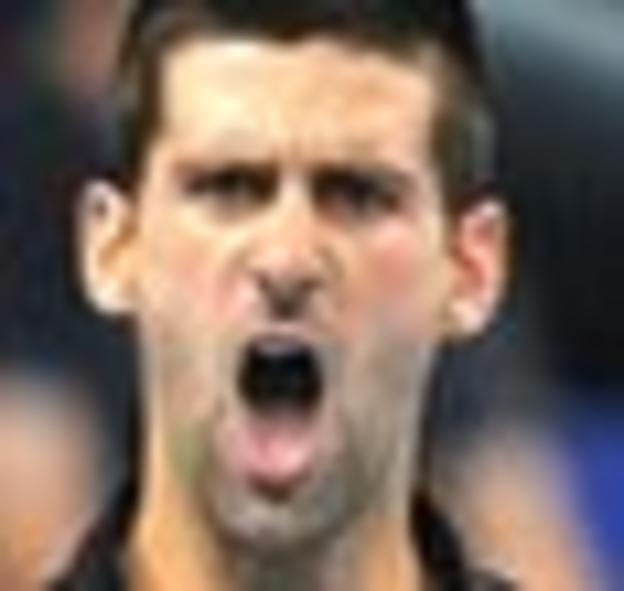 Boris Becker's view: "This man has produced arguably the greatest season in tennis history. For so long a contender, now he's the top man. Winner of 10 titles, three of them Grand Slams, and the new world number one. What an outstanding year, a real breakthrough.
"But one of the problems of playing so many matches is that it takes its toll - as we've seen with his shoulder injury - and in an ideal world he would like a rest period right now. He also has to open his campaign against the powerful Tomas Berdych, who is always a difficult opponent, especially first up.
"Djokovic will have to try and pull it together for one last tournament, but he left his best tennis at the US Open and that's why I can't see him lifting this title."
Prediction: Semi-finals
RAFAEL NADAL, world number two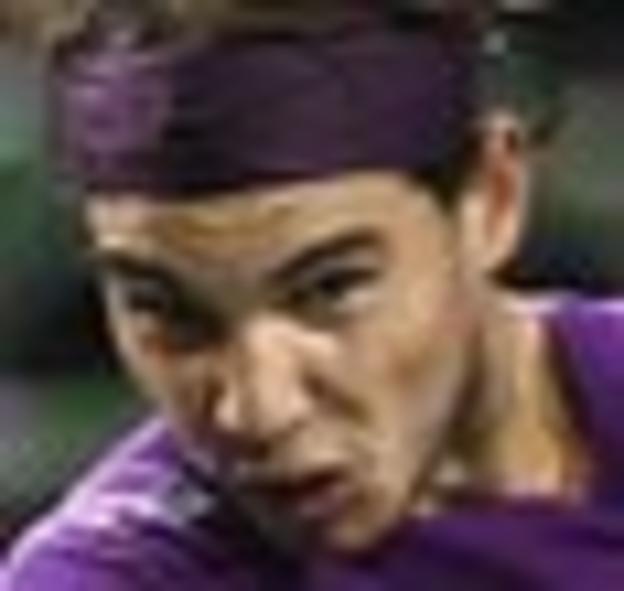 Becker's view: "When you're used to being the world number one and someone knocks you off your perch, you're going to be pretty upset. Even more so if you lose to that person six times, all in finals.
"Nadal has been surprised by Djokovic in 2011 and that may have put a downer on his year. But he still won the French Open and reached the Wimbledon and US Open finals - not a bad season! I see this as the start of 2012 for Rafa.
"He took a couple of weeks off ahead of London, he will have trained hard, he was runner-up here in 2010 and he'll be up for it again. Then comes the Davis Cup final and after that it's not long to the Australian Open, so this is a really important time for Nadal."
Prediction: Semi-finals
ANDY MURRAY, world number three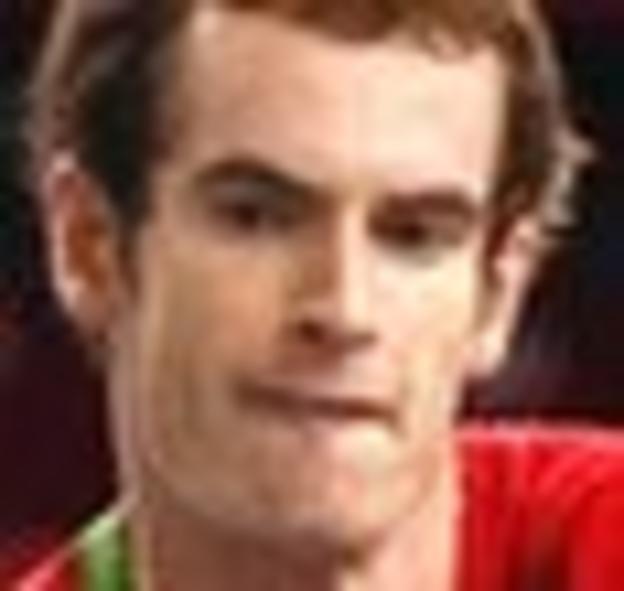 Becker's view: "Andy should reflect on 2011 as the best season of his career - it has definitely been his most consistent. In all the big tournaments he performed well, reaching lots of semi-finals and finals.
"He won three big titles after the US Open and, in my mind, he's the player to beat. I rate his chances higher than those of Djokovic and Nadal - I expect him to be in the final. This would be his biggest triumph yet, the sort of lift that could really help him go all the way in future Grand Slams. People have questioned his ability in Slam finals and winning at the O2 would be the ideal confidence boost.
"But he had better make sure he has his running shoes on against David Ferrer, who is a very tough competitor, on Monday, or he could be in for a shock."
Prediction: Final
ROGER FEDERER, world number four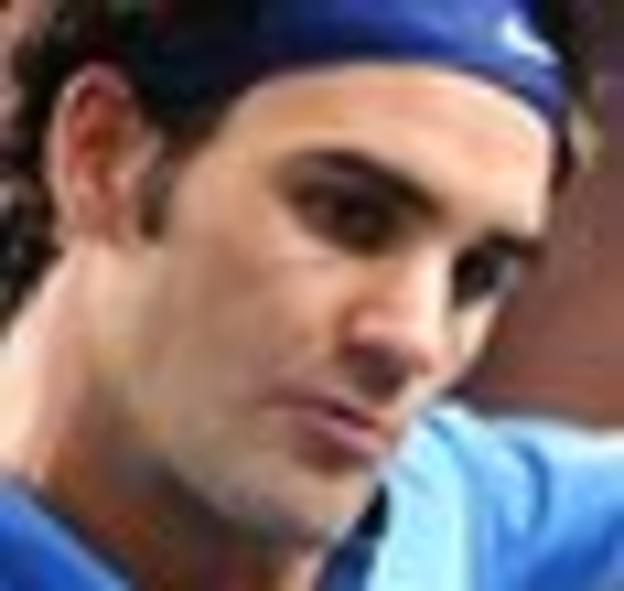 Becker's view: "The defending champion and unbeaten in his two tournaments since the US Open, Federer arrives in top form and I put him as joint-favourite with Murray. I expect them to meet in the final.
"By Roger's standards, 2011 has not been a great year because he didn't win a Slam. But he has been very consistent, picking up three titles, and for anybody else that would constitute a very good year.
"Federer is the most successful player of all time and he still has a lot to give. The main thing for him is motivation and desire. Does he still want to play? Does he still want to practise? For the moment I think he does and long may it continue. Tennis could not wish for a better ambassador."
Prediction: Final
DAVID FERRER, world number five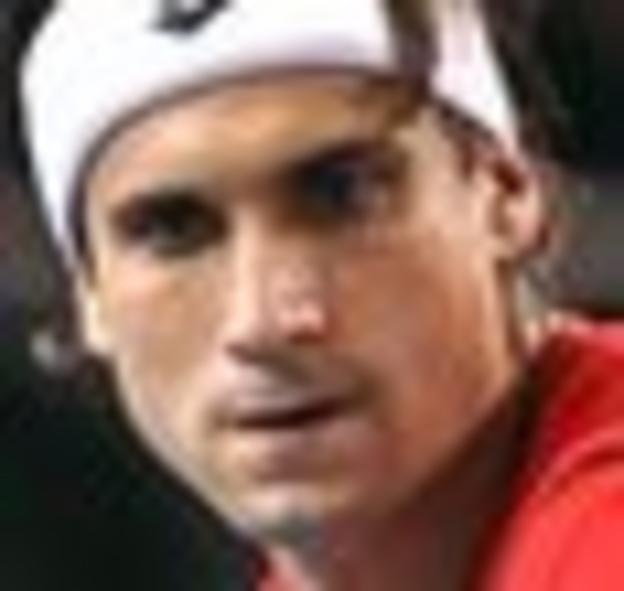 Becker's view: "Here's another extremely talented and consistent player to have emerged from Spain, but one who has been completely overshadowed by Rafael Nadal.
"That's unfortunate for Ferrer but it doesn't mean he's a bad player or guy - to the contrary. He is a very tough competitor, gives nothing away cheaply and you really do have to go out there and beat him off the court.
"He's good under pressure, has brilliant groundstrokes and with nothing to lose at this event, he'll be a dangerous opponent."
Prediction: Round-robin exit
JO-WILFRIED TSONGA, world number six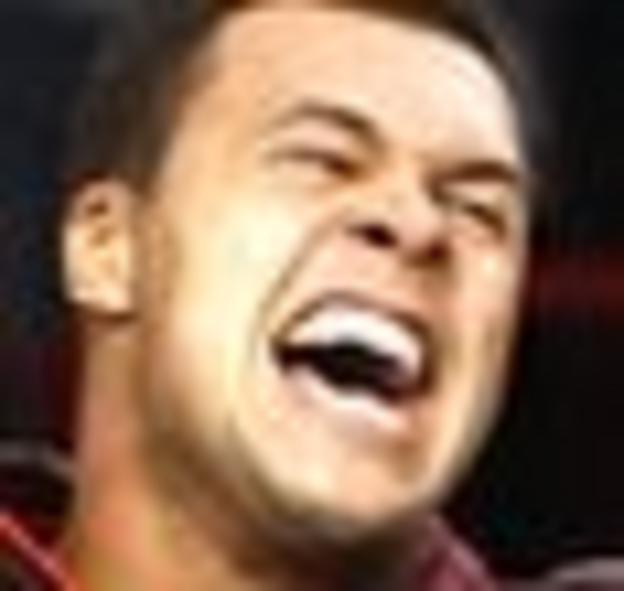 Becker's view: "The Tour Finals and the O2 Arena were made for a guy like Tsonga. He's a colourful character, has a great personality and loves the big stage.
"Winning Vienna and making the Paris final shows he's in good form at the moment and enjoys playing indoors. He likes it fast, he'll serve big, come to the net and look to take the initiative.
"He's a bit of a showman but in a very nice way. People who haven't seen him play live will like him very much. Underneath the showman he's a very dedicated and strong-willed player who has the weapons to overpower any opponent."
Prediction: Round-robin exit
TOMAS BERDYCH, would number seven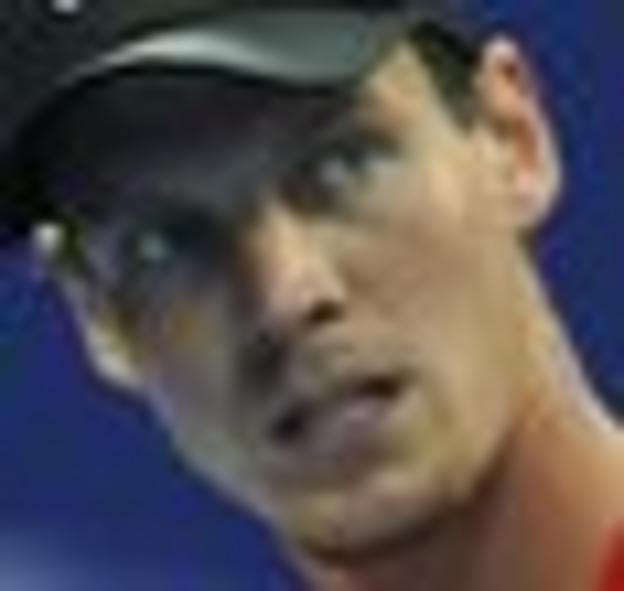 Becker's view: "Beating Murray in Paris would have done wonders for Berdych's mind-set coming into the Tour Finals, especially as they play each other in the first round of matches.
"The latest in a long list of top-class Czech players, he has a huge serve, plays big from the baseline and is a wonderful shotmaker. Yes, he is still yet to win a big tournament, but he has made it to many finals and semis.
"The victory over Federer at Wimbledon showed that on a good day he can beat anybody and, if he can keep his nerves in check, he's a guy everyone will want to avoid playing at the O2."
Prediction: Round-robin exit
MARDY FISH, world number eight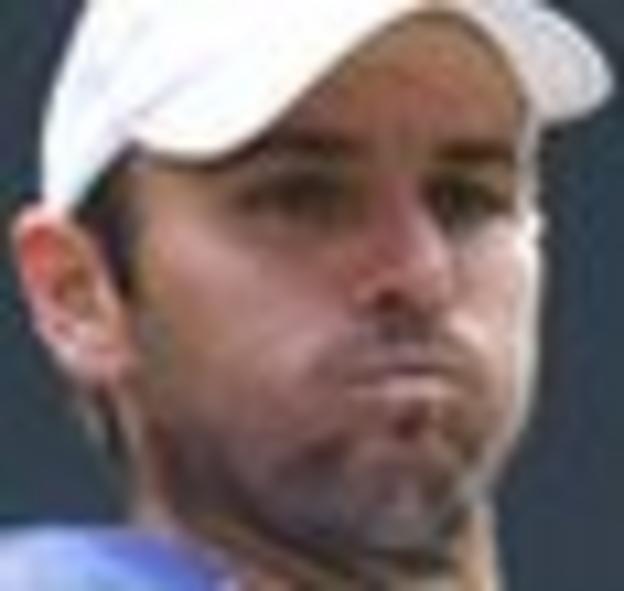 Becker's view: "The new Andy Roddick? I'm not so sure, but Fish has established himself as the new American number one and deservedly so. It's not like he's a new face - he's been around the block and it's only this season that his potential has shone through.
"He changed diet - losing about 20lbs - changed his training and improved his discipline. He has worked very hard to become player he is today and it's a great achievement for him to have qualified for the O2. He's a big server, likes to take the ball early and come forward.
"There are a lot of baseliners in the draw and Fish's game is suited to breaking them down. But he needs to be fit and the hamstring injury that forced him out of Basel and Paris could return to haunt him. We'll see pretty early on in the first match whether he's competitive or whether he just wants to come and be part of what will be an amazing event."
Prediction: Round-robin exit