Boris Becker says Andy Murray's approach is 'too negative'
By David Ornstein
BBC Sport
Last updated on .From the section Tennis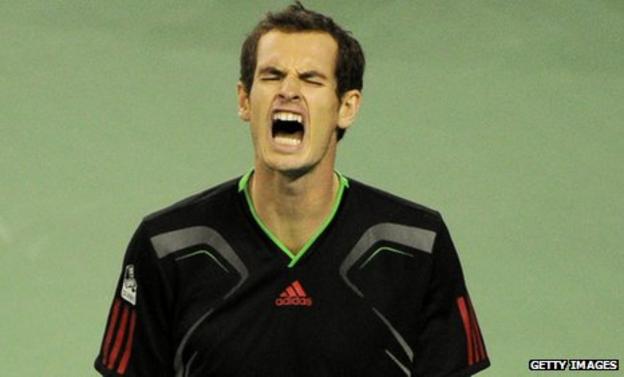 Andy Murray's approach remains "too negative" to win a Grand Slam title, according to Boris Becker.
Murray, who is set to compete in next week's ATP World Tour Finals in London, has been urged to attack more.
"For Murray to win a Grand Slam, it's not a question of technique or his actual game," said Becker, a six-time Grand Slam champion.
"In the past, I felt he was more focused on trying not to lose than going out to win. He was too negative."
Germany's former world number one told BBC Sport: "His attitude has to be much more positive. Once you're in a Grand Slam final, you're playing to win."
Although Murray has another chance to shine when he takes on the world's finest at the O2 Arena, the absence of a Grand Slam title remains a frustrating aspect of his CV.
Murray, who is ranked third in the world, lost this year's Australian Open final against Novak Djokovic, meaning that he has been defeated in all three Grand Slam finals that he has appeared in so far.
His other two losses were both against Roger Federer, in the 2008 US Open and 2010 Australian Open.
Becker added: "The players who beat him had a more positive and aggressive attitude once they were in the final. If he does that, I think he will win a Grand Slam in 2012.
"He's very, very close and that's the only missing ingredient."
ATP World Tour Finals order of play:
Sunday, 20 November: Federer v Tsonga (not before 1400 GMT), Nadal v Fish (not before 2000 GMT).
Monday, 21 November Murray v Ferrer (not before 1400 GMT), Djokovic v Berdych (not before 2000 GMT).