Elena Baltacha rethinks Olympic retirement plan
Last updated on .From the section Tennis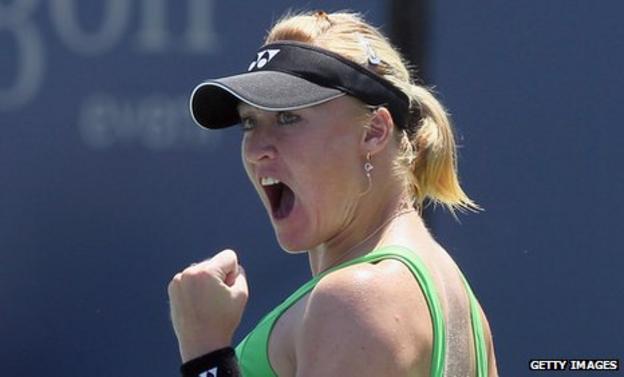 British number one Elena Baltacha has said she would be "silly" to commit to her plan of retiring after the Olympics if she is winning matches.
"Obviously I said that after the Olympics I'm going to retire," the 28-year-old told BBC Radio Suffolk.
"But it depends what's going to happen. If I still love playing and I feel I can improve and get better, I'd be pretty silly to retire at that point."
The injury problems that have plagued the Ipswich-based Scot's career were rarely seen in 2011, as she regained her position in the world's top 50.
"As long as I still love it, I'm injury free and I'm going in the right direction, I'm going to keep going for as long as I can," she explained.
"I think last year showed me what I was capable of. And this year I've managed not only to improve but I've performed more consistently on a week-to-week basis.
"The year has been amazing but I think I can be better. With a good pre-season you never know what can happen next year."
Baltacha's is coupled with a desire to help lift Britain's Fed Cup team out of the third tier Europe/Africa group.
"The group we're in is still very tough. Sometimes you get a nation that has a top 10 or top 20 player and their number two might be ranked 150," she said.
"Sometimes they will be very tricky if their top seed is playing doubles.
"But I think with the team we have now we can definitely do well and get promotion to the World group."