McEnroe says Murray must learn to control his 'demons'
Last updated on .From the section Tennis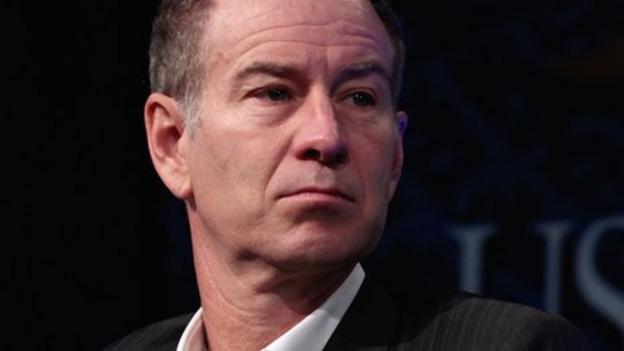 American tennis legend John McEnroe says Andy Murray must learn to control his "demons" if he hopes to win a Grand Slam tournament.
Britain's world number four reached the semi-finals of all four majors in 2011 and lost in the Australian Open final.
But seven-time major champion McEnroe said he worried about the way Murray reacted to "big moments" in key games.
"You can't afford to waste energy, the game is so physical now," McEnroe told BBC Sport.
He said the demands of the modern game are so great that players need to be fully focused mentally.
"It's difficult to wrestle with the demons inside," said McEnroe, who is competing in the Aegon Masters at the Royal Albert Hall in London. "I was someone who went through periods of negative energy which helped [my opponents] and hurt me.
"The fact [Murray] was knocking on the door all the time [in 2011] makes you more optimistic he'll finally get the breakthrough.
"But seeing the way he reacted [at big moments] made me worried whether he'd be able to handle it all the way through - to get through a Nadal and a Federer, a Nadal and a Djokovic... is obviously extremely difficult."
Earlier this month, six-time major winner Boris Becker suggested the tactical side of Murray's game was too negative to win a Grand Slam event.