Is 2012 Andy Murray's year?
By David McDaid
BBC Scotland
Last updated on .From the section Tennis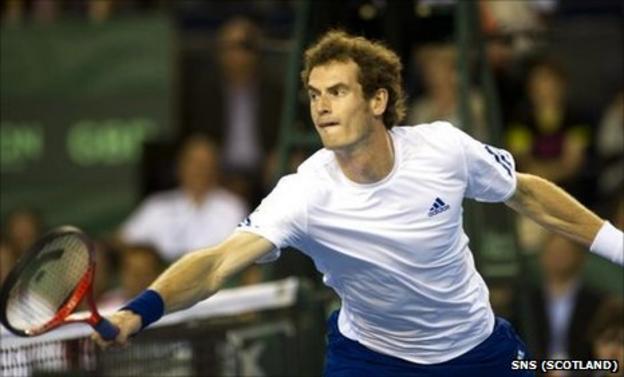 Andy Murray won't have much time to reflect on his past year on the tennis court.
The Scot will have only a short break before heading to Miami to prepare to start all over again next month.
In 2011, he won five titles, occupied the world number three ranking and making the semi-finals of all four Grand Slams.
Boris Becker, who won six Grand Slams, is in no doubt about the strength of those achievements.
"I think Andy has had his best season ever as a tennis professional," Becker told BBC Scotland.
"On a consistency level he's been very much the third-ranked player this year."
In fact, only the world number one, Novak Djokovic, who's had one of the best seasons in tennis history, has won more than Murray this year.
But it was Djokovic who thwarted the Scot's third attempt at major glory, beating him soundly in the Australian Open final, leaving him without a set from his final appearances.
"It's those one or two critical moments that determine whether you're going to become a major champion or whether you lose in the final," said Greg Rusedski, who reached the 1997 US open final.
"But he's had a sensational year. Sometimes we in the media are a little bit tough on him because we can see he can do it."
That defeat affected Murray, as he struggled with his form in the following months and Becker believes the biggest change Murray has to make to his approach is not technical or even physical.
"I think it's a question of confidence and a question of attitude," said Becker.
"He knows what to do in theses situations, but the question is: can he follow through on the court?
"But I think we should be more than pleased with the career he's had so far."
Rusedski also subscribes to that notion that psychology could play a big role in Murray's progress.
"It comes down to the mind at the end of the day. And it comes down to that extra half-percent you have to get," he said.
"You look at Djokovic and the improvement he's made. He now has a mental belief that he can do it.
"I'm sure he's working with psychologically that he's not telling us about."
Among the other highlights of Murray's year was his first appearance at the French Open semi-final, where he was beaten by Rafael Nadal on his beloved clay.
That was no disgrace, given the Spaniard's prowess on that surface.
But perhaps Murray will rue their next meeting at the same stage at Wimbledon.
From a commanding position in the second set, he missed a straightforward forehand, which, had he converted may well have spurred him on become the first British man to the final since before the Second World War.
Tim Henman, who played in four semis at SW19, believes Murray will eclipse his own record, and will go on to even better success in the coming year.
"He looked like he was dominating Nadal, missed that forehand and the whole match changed," said Henman.
"But I've always said Andy's a better player than I ever was.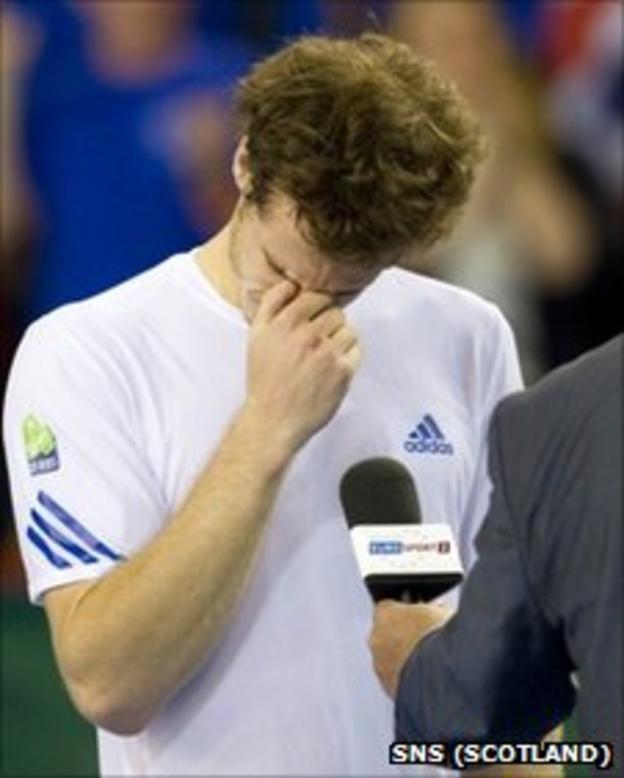 "When you look at the achievement of making the semis of all four Slams and only seven players in history have done that.
"He'll only improve and, knowing the kind of competitor Andy is, he'll want more next year.
"I for one think he can achieve more next year."
In the forthcoming campaign Murray will turn 25, and although very few men have won their first major past that age, neither Henman nor Becker, who won his first Grand Slam title at the age of 17, believe the coming year will be a make-or-break one for Murray.
But Rusedski is of the opinion that he has to seize his chance in 2012.
"I don't think he'll have abetter opportunity to win his first major.
"I don't believe Djokovic can repeat the year he's had, and Nadal hasn't had a good year but he'll be favourite fro the French Open.
"Federer's looking hungry again, but I think there could be a little leeway for Andy to break his majors duck.
"Once he gets one it'll be easier to get another.
"But if he doesn't do it in 2012 it just gets harder and harder."