Australian Open predictions
Last updated on .From the section Tennis
Jonathan Overend, tennis correspondent
Men's Champion: Andy Murray. Expect Lendl to make an instant impact, but let's not forget that Murray has enough talent to win this on his own.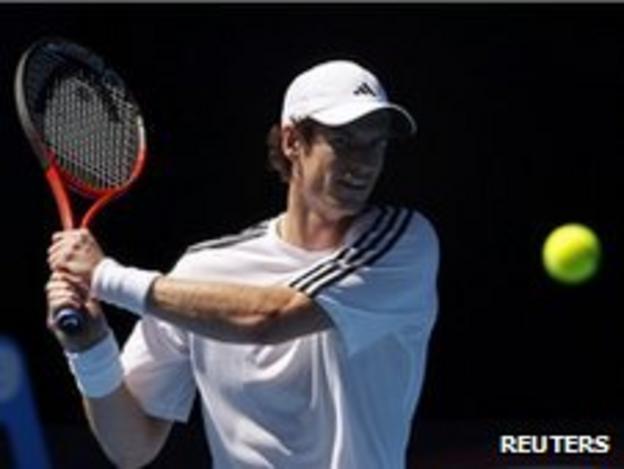 Women's Champion: Maria Sharapova. I was going to say Victoria Azarenka but, having seen Heather Watson in practice, I think a shock is possible. I will go with Sharapova as a former winner but I'm not particularly confident.
Outsider: Milos Raonic. I look at him and I see Marat Safin when he beat Pete Sampras in New York in 2000. Raonic could do similar damage and it could be here.
Flop: Hopefully for Laura Robson it will be her opponent Jelena Jankovic, who troubled her for long periods of their match at Wimbledon 2010, when only 16.
Favourite Melbourne sight or sound: The hoards of twenty-somethings with flags, face paints and a beer or three. This is a wonderful Slam for fans and they make the most of it.
Jeremy Bates, Radio 5 live summariser
Men's Champion: Andy Murray. His track record here, his form going into the event and the x-factor that is Ivan Lendl, which has just added that five per cent of focus to his game, makes Murray my pick.
Women's Champion: Petra Kvitova. I watched her at The Hopman Cup and she looks like she's on fire because she's got such a big game and looks in great shape.
Outsider: Milos Raonic. He just won the title in Chennai and this was a breakthrough tournament for him last year. He's so dangerous and fearless.
Flop: Andy Roddick. The game has moved on. A rocket of a serve and a huge forehand is now commonplace. He's still a great athlete and a great competitor but the weapons are not as potent as they used to be.
Sight or sound: Ultimately it's the people. They're sports mad. Everyone is smiling. They run such a slick and efficient event, I think it's the best slam.
Alastair Eykyn, Radio 5 live commentator
Men's Champion: Roger Federer. Because 16 Grand Slams say he can. He's hungry for another major after a two-year drought.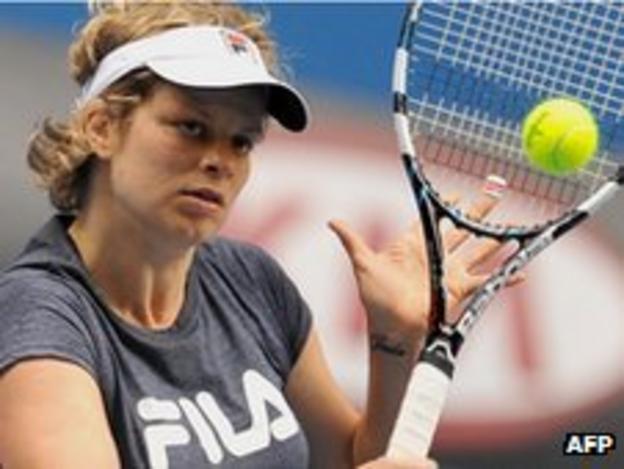 Women's Champion: Petra Kvitova. Now is her chance to impose herself on the world game. She can replicate her aggressive Wimbledon form and take advantage of the niggling injuries of her rivals.
Outsider: Milos Raonic. Decent run to the fourth round last year and bang in form. He's ready to burst through on the big stage.
Flop: Kim Clijsters. I hope I'm wrong but the defending champion has been plagued by injury and has played so little tennis in recent months that there have to be huge question marks over her progress here.
Sight or sound: The Champions League-style atmosphere inside the Rod Laver Arena for big matches involving the likes of Novak Djokovic and Marcos Baghdatis, and the inevitable late finish or two.
Russell Fuller, Radio 5 live commentator and BBC World Service presenter
Men's Champion: Novak Djokovic. Too dominant, too powerful, too confident.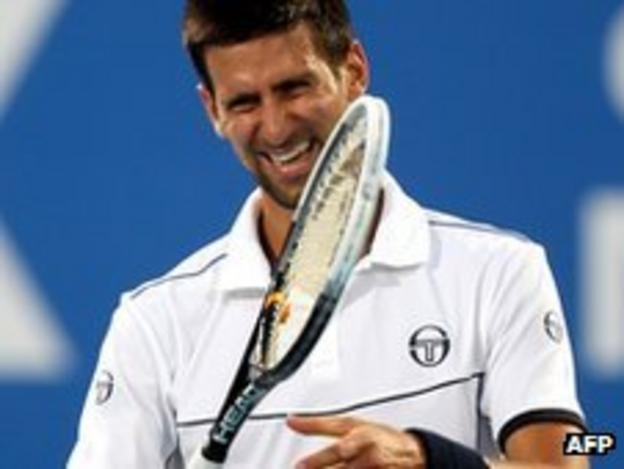 Women's Champion: Petra Kvitova. I was thinking of throwing in Sharapova but mentally Kvitova is strong enough to win this and, as we know from Wimbledon, a brutal player.
Outsider: Julia Goerges. Seeded in the twenty-somethings, she likes Australia and is improving year on year. She has a nice section of the draw.
Flop: Li Na. Last year's runner-up had a big loss of form in the back half of 2011, including a first round defeat at the US Open. Plays the dangerous Pervak on day one here. Upset alert.
Sight or sound: The Melbourne skyline. The Rod Laver Arena in the shadow of, yet not overshadowed by, the MCG and the skyscrapers of the business district, the CBD.
George Riley, 5 Live Breakfast sport presenter
Men's Champion: Roger Federer. Still a class act, arguably playing as well as ever at the end of last year. A decent draw and all the Melbourne pedigree you need.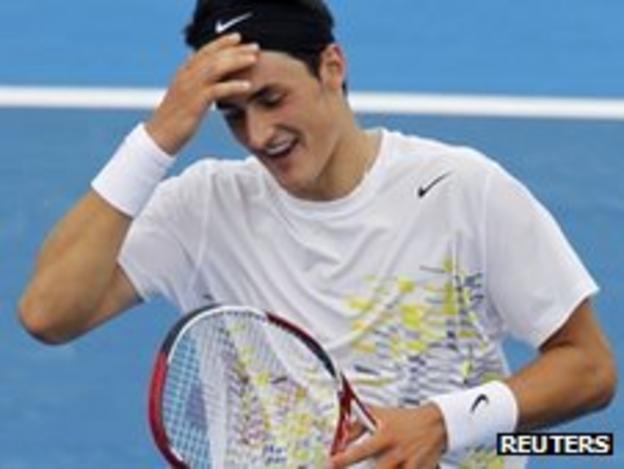 Women's Champion: Sam Stosur. It's take your pick really but, if Stosur can turn the home support into a positive rather than a negative, then back to back majors are possible.
Outsider: Bernard Tomic. See above. Strikes me as someone who really loves the attention. He's in great form and will relish this.
Flop: Serena Williams. I'm not convinced her ankle is as fixed, as she says. Also she promised to send me a photo of her outfit on twitter and she didn't. So is she a woman of her word?
Sight or sound: As a keen runner, it's fabulous jogging down the Yarra River as barges pass you towards the MCG and locals in their NRL rugby league shirts laze on the banks by the Botanical Gardens.
5 Live has commentary on Heather Watson v Victoria Azarenka from midnight. Later, 5 Live Sports Extra has commentary on Laura Robson v Jelena Jankovic and the whole of the night session. Check this website for daily commentary details throughout the fortnight.