Australian Open 2012: Brits Broady and Ward-Hibbert win doubes title
Last updated on .From the section Tennis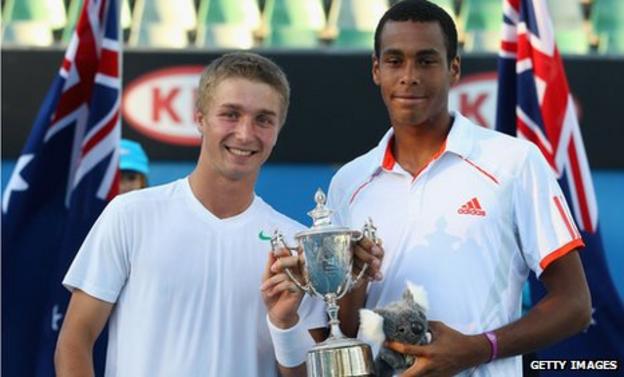 Britain's Liam Broady and Joshua Ward-Hibbert have won the Australian Open boys' doubles title in straight sets.
Broady and Ward-Hibbert defeated Czech Adam Pavlasek and Croat Filip Veger 6-3 6-2 after just 45 minutes of play.
"It's great to start the year off like this and it makes it even better that I've won with Liam," said Ward-Hibbert.
The title is a first junior Grand Slam for Ward-Hibbert but a second for world number three Broady, who won the boys' doubles at Wimbledon in 2010.
Broady also reached the final of the boys' singles at Wimbledon in 2011.