UK Sport announces investment in British Ski and Snowboarding
Last updated on .From the section Winter Sports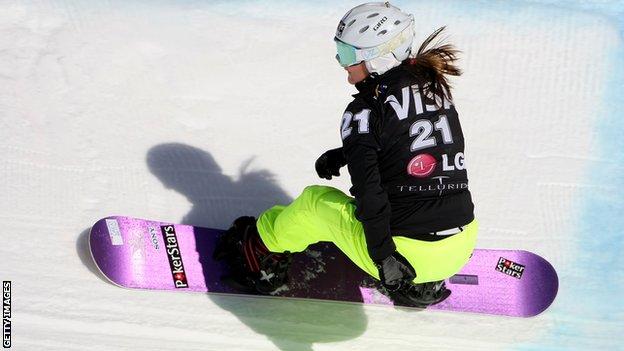 UK Sport has announced an award of up to £348,450 for British Ski and Snowboarding to be spent in the run-up to the Sochi 2014 Winter Olympics.
The performance-targeted money will go towards athletes' preparation costs.
"This is game-changing news for the athletes who will benefit," British Ski and Snowboard chief executive David Edwards told BBC Sport.
UK Sport's award will be spent on areas such as competition, snow training, non-snow training, special medical treatment and physio costs.
The cash is specifically targeted to benefit athletes who stand the greatest chance of medal success.
Zoe Gillings, who finished eighth in the snowboard cross at the 2010 Winter Olympics, and James Woods, who won Britain's first slopestyle skiing medal at a major championships after taking bronze at the Euro Winter X Games last March, are just two of those who stand to receive a windfall.
"The athletes have worked incredibly hard to get to their current positions," added Edwards. "We are delighted UK Sport share our point of view.
"This has greatly enhanced the opportunity for success and increased the chance of our British athletes bringing home medals."
UK Sport will review the initial short term award, which just covers athletes costs for this season, in September.
They will then judge the sport's organisational development and performance progress before deciding whether to push through the funding to 2014.
The new cash supplements the existing £11.3 million UK Sport investment of National Lottery and Government Exchequer funding into Great Britain's Sochi 2014 involvement.
"It is testament to the recent progress they have made as a sport after a difficult period," said Chief Executive of UK Sport Liz Nicholl.
"They have made significant strides on a performance potential basis and this initial investment is recognition of the work that has been done so far."