Novak Djokovic pulls out of Serbia Open after grandfather's death
Last updated on .From the section Tennis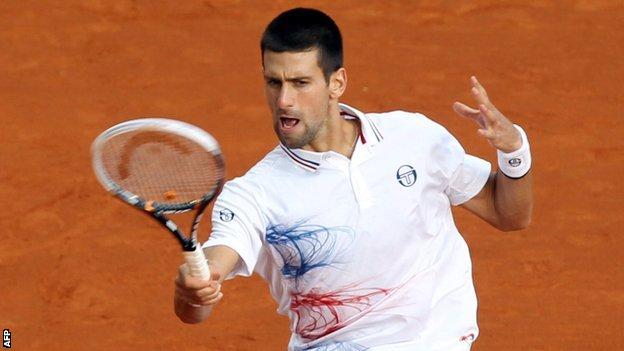 Novak Djokovic has pulled out of the Serbia Open in Belgrade, his place of birth, after consulting with family.
The Serbian, 24, suffered the loss of his grandfather earlier this month.
On his official website, Djokovic wrote: "I will take some time, try restore my emotional energy.
"This is certainly one of the toughest decisions of my career but it is impossible for me to play in the next few days and think about tennis when there are other things in my head."
The Serbia Open tournament is an ATP World Tour 250 event that takes place from 30 April to 6 May.
Djokovic is expected to next play at the ATP World Tour Masters 1000 tournament in Madrid, where he is the defending champion.