French Open quotes of the day
Last updated on .From the section Tennis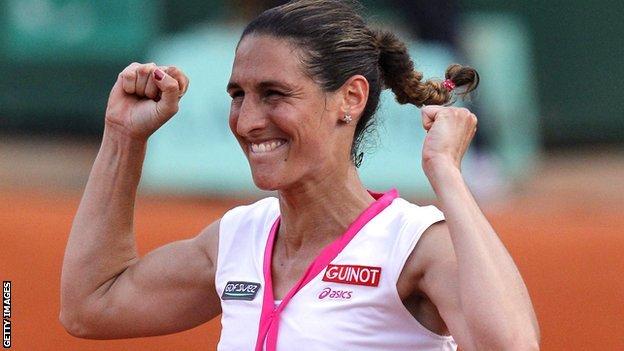 "It's the most beautiful victory in my career." Virginie Razzano reflects on her stunning 4-6 7-6 6-3 victory over Serena Williams.
"Was she the one that did my US Open last match last year? I just really had a flashback there." Serena Williams realises that the umpire officiating in her loss against Razzano was Eva Asderaki, whom she berated in the 2011 US Open final.
"It was pretty good." Andy Murray succinctly analyses his first-round win over Tatsuma Ito.
"I was a bit frightened, but I think I took control. I felt comfortable." Rafael Nadal reflects on his win over Italian Simone Bolelli.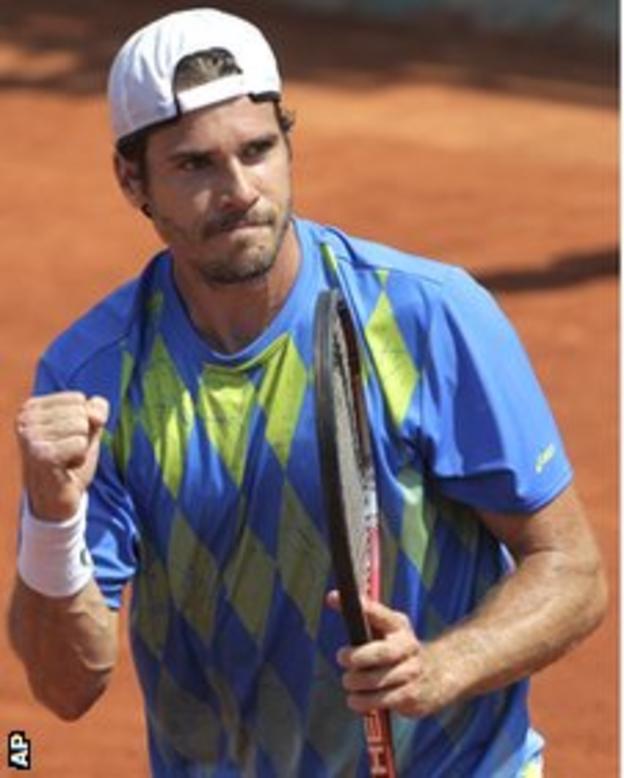 "I'm still enjoying playing tennis and I like the challenge. I don't know how many years I'll continue to play. Maybe this will be my last time here, maybe I'll play here for two more years or three more years." Kimiko Date-Krumm still going strong at 41.
"Kimiko is a really fantastic athlete. It doesn't matter if she wins many matches or not, I think she is an example for everybody - she works a lot, she respects the other players. I think we have to learn many things from her." Francesca Schiavove pays tribute to Date-Krumm.
"Before going out I was really very tense because to play on the central court, to feel all you can feel on such a big court and to be here with your hopes and dreams is very difficult." Luckily such tension didn't get to Schiavone when she won the title in 2010.
"My daughter [Valentina] is a year and a half. If I can play another year, year and a half, maybe she gets to see me play at a real high level still, which is another goal of mine. I don't know if I'll make it but I'll try." Tommy Haas, 34, enjoying his veteran status.
"I absolutely love the courts here. I think they really suit my game. The atmosphere is always great, and I always seem to have quite a bit of support here." Heather Watson shows the British can play on clay after all.
"Today, no chance." Simone Bolelli eloquently sums up his thumping defeat by Rafael Nadal.
"He was playing out of his mind, hitting winners from everywhere, playing a little bit outside the situation how you normally should play on clay." Janko Tipsarevic explains the first set of his come-from-behind victory over Sam Querrey.
"There's no substitute for work - physical work and hours on the court, hours from the court. Also just experience. You learn. Over the years you learn what your body can take, what it can't, what you need, how you recover better." Maria Sharapova finally feeling at home on the red stuff.
"I'm not ever going to be lifting 50lbs weights any time soon - or ever - but it's little things, little muscles, little explosive steps that I feel like I've improved." Sharapova not planning a career in weight-lifting.
"Each time I was practising against him I thought, 'Wow, he's a big player'. I have to play a big match to beat him because he will be ranked top 10 one of these days, I'm certain." Richard Gasquet looks ahead to his big second-round meeting with Grigor Dimitrov.