Retired Ivan Ljubicic considers career in tennis politics
Last updated on .From the section Tennis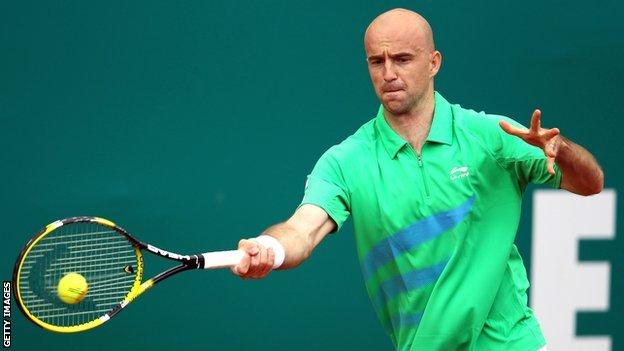 Former world number three Ivan Ljubicic bowed out of the sport in April after a long and distinguished career.
The 33-year-old Croatian, who won 10 titles over his career, is now enjoying his retirement and planning the next stage of his life.
BBC tennis correspondent Jonathan Overend caught up with Ljubicic at the French Open and found out what the future holds off the court.
Jonathan Overend: Now that you have retired, what in your life will feed that competitive instinct?
Ivan Ljubicic: I have no idea. I don't think there is a way to replace those emotions. I guess I will have to look for other emotions and different feelings. I really just hope to take a summer off and then see after that what my next life and my next career will be. I'm fortunate that I can do something that I like - that I love - rather than for money. I'm really excited about the future.
JO: When you were playing, people said 'when this man retires he's a great person to run tennis'. Does getting involved in the political side of the game appeal to you?
IL: With the experience I have of being on the ATP Players' Council for six years I think I can help the guys. That is the mentality I have at the moment, to really help, rather than run it or be somebody important. I think the guys are represented well at the moment but I think it can be even better. Since I've retired I have been asked for my advice, but we'll see.
We'll have board selections at Wimbledon so I might decide to go for that. It's difficult to talk about it at the moment as I really want to have this summer off, but I do think there is space for me in tennis politics and I think and hope I can help the tour to be better.
JO: Last year was an awkward year off the court with so many issues around, things like the length of the season, mandatory events and prize money, although it seems to have been sorted a little bit with the announcements from the French Open and Wimbledon. Do you feel that tennis is in a good place now?
IL: I feel that the players' voice is heard and sometimes it takes time for things to happen. We have a little shorter season now. I hope that 2014 is going to be considerably shorter.
With the prize money we've had an increase every year. Those things just need time. I understand that some players are not patient and would like to see things happening straight away. When you deal with these things they cannot happen the day after. The tournaments have their own say and opinion and when you push for certain issues sometimes it takes time.
But I believe in the last four or five years the voice of the players has been heard more than in the past and the players are involved in the politics of the tour more than they have been in the past so I think the good times are ahead of us.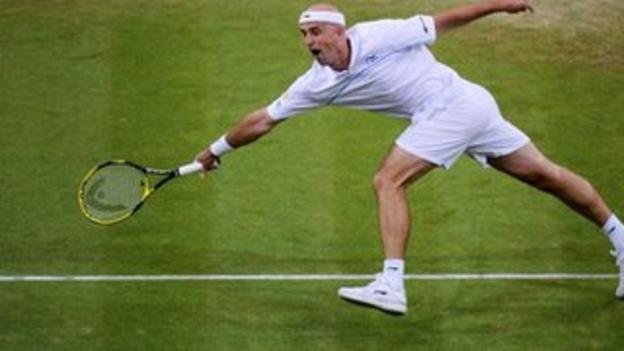 JO: I was always amazed that you didn't do better at Wimbledon. I would have liked to have seen you have a fairytale story like Goran [Ivanisevic]. Do you look back and think maybe I could have worked on my grasscourt game or weren't the conditions right for you.
IL: I never really worked out how to play on grass. I had a great junior career. I was Wimbledon finalist as a junior in 1996 so there was definitely a bright future on grass for me but I never really worked out how to play on it.
In the past 16 years the grass has changed from really fast to really slow. I just felt like my serve was not as powerful on other surfaces and obviously my returns were not a great part of my game so I struggled quite a bit.
This is the main reason why I didn't reach go further than the third round at Wimbledon but I'm still happy I made it to Centre Court in my last match on grass last year. I had a great time even though I lost against Andy Murray in four sets. But I played what I thought was a great match with the roof on in a unique atmosphere.