French Open 2012: Quotes of the day
Last updated on .From the section Tennis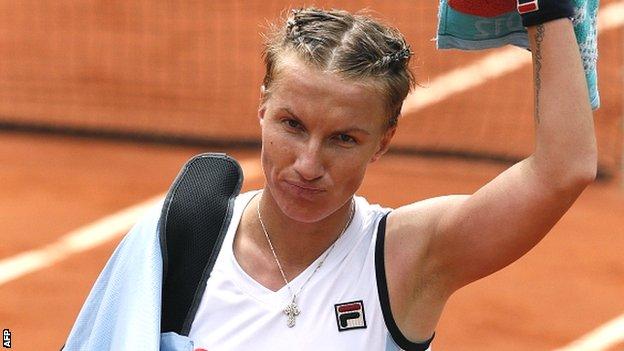 "My coach was really angry after the second match. I was pulling my hair back all the time so he was really mad at me. He said, 'If you don't do something good for the next match, you will play with my daughter's Hello Kitty hairclips'. I had to make up something interesting. My friend offered to do this. I said, 'OK, let's try'. I always love cornrows." Svetlana Kuznetsova explains her new hairstyle.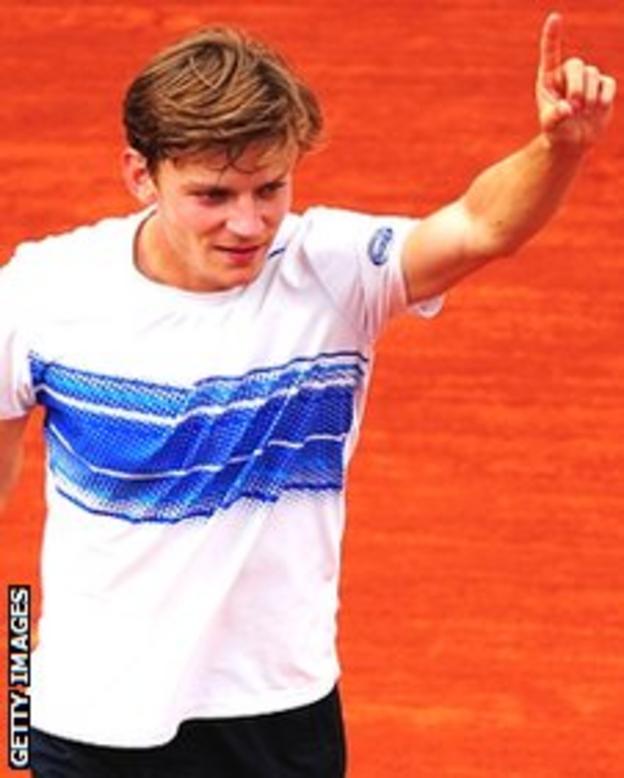 "David has played an extraordinary tournament. I congratulate him from the bottom of my heart. I didn't know much about him beforehand, but I know him a lot better now." Roger Federer is gushing about lucky-loser David Goffin after their encounter.
"It is really a dream to play against Roger. I won't hide the fact that I had photos of him everywhere on the walls of my bedroom." Fortunately, Goffin did not ask for an autograph.
"I'm going to kill myself." Victoria Azarenka manages to share a joke with reporters after her shock defeat.
"I haven't been home in a while, and it's something that I need just to get rested mentally and just to get out of the tennis field a little bit. And once I have my passion and desire back on the court, I'll be on the grass." It's back to Belarus for Azarenka.
"I am getting more mature and more tough mentally. I managed to go through these emotions. She was 6-5 up and I said, 'hey, come on, you have to play your game again and just make it'." Dominika Cibulkova talks us through her mindset during victory over Azarenka.
"I'm happy and curious. The strongest sensation is curiosity - to see how far I can go, and up to what level I can arrive. Even I don't really know." Sara Errani enjoying her journey into the unknown.
"Today the weather was so bad. I felt cold during the whole match. For me to move was really complicated, I couldn't make my feet move." Svetlana Kuznetsova blames a chilly day in Paris for her exit.