Maria Sharapova sits among greats after French Open win
Last updated on .From the section Tennis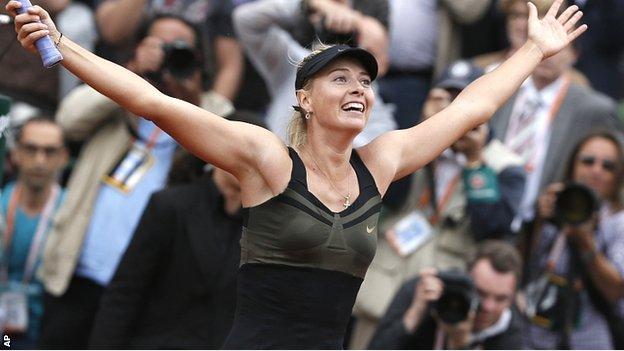 After four years, 17 major tournaments and a career-threatening injury, Maria Sharapova is back.
The 25-year-old Russian to lift her maiden French Open title and complete the career Grand Slam.
She returns to number one in the world for the first time since 2008 - the year she claimed her last major and underwent shoulder surgery.
It is a fine turnaround for a player who once compared her movement on clay to that of a "cow on ice" and was written off by many.
But Sharapova is now the leading light in women's tennis once again and heads to Wimbledon as the clear favourite.
BBC tennis correspondent Jonathan Overend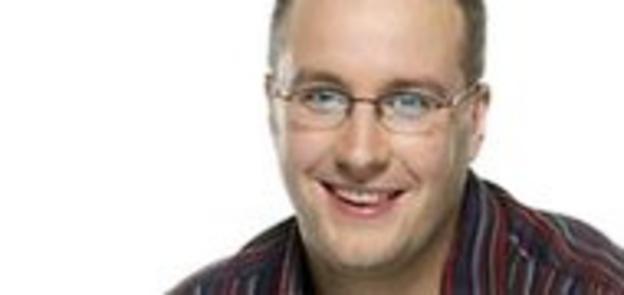 "I've been thinking back three years, when Sharapova came to Roland Garros having hardly played in 2009. Her ranking had slid outside the world's top 100, there were fears we'd maybe seen the best of her and, who knows, maybe even the last of her.
"She had a poor Wimbledon, a poor US Open and wasn't really thought of as a contender at the top of the women's game any more. That was three years ago - how things change.
"It's an illustration of how hard she has worked both on the practice court and also in rehabilitation from the shoulder surgery. To complete the career Grand Slam is one of sport's great achievements."
Former world number one Lindsay Davenport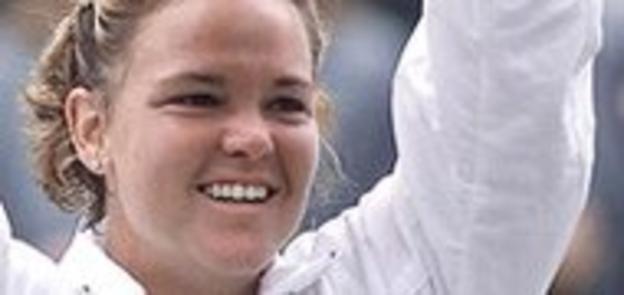 "From a very young age, Maria knew she wanted be the best in the world. She has always had a champion mentality, I saw it at 17. It was inevitable that she was going to become number one in the world and a Grand Slam champion. Becoming only the 10th woman to achieve the career Grand Slam elevates her to the next level.
"The shoulder injury really set her back and it's been more than four years since her last Grand Slam title. That injury takes most players out of their sport, let alone tennis where the shoulder is so important. She also changed coach from Michael Joyce to Thomas Hogstedt.
"Maria said if won another Grand Slam title, let alone the French Open, it would be her greatest achievement, and you could see how happy she was at the end. Maria never thought she'd win in Paris. She could win Wimbledon or the US Open but, for her, this is a dream come true."
Davenport was speaking on ITV
Times tennis correspondent Neil Harman
"Sharapova's reaction at the end was one of disbelief. It was a magnificent performance and she joins the great history-makers of the sport. She's a great champion once again.
"Perhaps in the last month or so I could sense something about Maria - she was talking herself up, she'd done the hard work. In the past she didn't have the belief, now she does. Her dream has become a reality.
"Some thought she couldn't possibly complete the Grand Slam set and succeed where others had failed. But she can go to Wimbledon with her head held high and play without any pressure. I don't think I've ever seen her play as many good forehands as she played today."
Sharapova in numbers
Sharapova is the 10th woman to complete the career Grand Slam but the sixth in the Open era.

She dropped to 126 in the rankings after shoulder surgery in 2008 but has battled back to number one.

Sharapova was the first Russian to claim the number one spot in the rankings and has held the position for a total of 17 weeks, with her last stint at the top being in 2008.

She is the third Russian to win the French Open after Svetlana Kuznetsova and Anastasia Myskina.

She has reached seven Grand Slam finals, winning four of them.
What they said about Sharapova
"Today Maria was too good in her return of service. She was so strong in her own service, even her second serve. Sara tried a few different things at the end but it was either too late or just not good enough." Former world number one Amelie Mauresmo.
"Sharapova did a perfect job on court. She was in control for the whole game. Errani just didn't have the game to hurt her." Former world number 17 Fabrice Santoro.
"Maria's so resilient, so strong out there. It's great to see her become the world number one again." Former British number one Sam Smith.
"Maria suffocates you out there. You have to dance to her tune. Errani did a few nice things out there but ultimately she was overpowered." Former world number 80 Mark Petchey.
Mauresmo, Santoro, Smith and Petchey were speaking on ITV